Attention architecture students!
Are you looking for inspiration and guidance to take your skills to the next level?
Look no further than our list of the best books for architecture students.
Featuring a range of informative and inspiring reads, our list is designed to help you expand your knowledge, develop your skills, and stay inspired in your studies and beyond.
13 Best Books For Architecture Students Must Read (2023)
1. Architectural Digest at 100: A Century of Style – Best Selling Book For Architecture Student
2. 101 Things I Learned in Architecture School – Learn everything about architecture studio & keep it in your backpack
3. A Field Guide to American Houses – Complete Guide to America's Domestic Architecture
4. Architecture: Form, Space, and Order – Master the basic vocabulary of architectural design
5. Architecture for Kids: Skill-Building Activities for Future Architects – Best for ages 8-12 small architects
6. The Architecture Reference & Specification Book – Best to Master architecture design structures
7. The Interior Design Reference & Specification Book – Best Book For Interior Designers Highest Rated
8. Architecture: A Visual History – Explore the world's most incredible buildings
9. The Architecture of Trees – Master Tree Design – Best Books For Landscape Architecture
10. A Pattern Language – Learn How To Design Towns, Buildings, & Construction Easy to follow
11. Introduction to Architecture – Best for the intro to the industry & basics must know
12. Collaborations: Architecture, Interiors, Landscapes
13. Architizer: The World Best Architecture Practices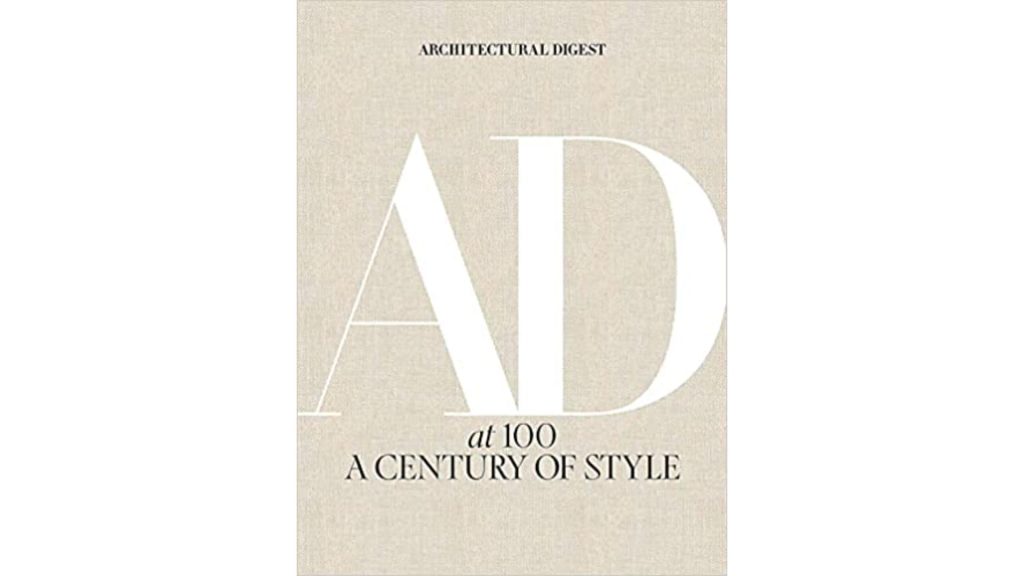 For any architect, there are certain books that are an absolute must-have in their library if they want to make sure they are keeping up-to-date with the latest trends and techniques.
One such book is Architectural Digest at 100, which celebrates the best from the pages of the international design authority.
This visually stunning book features the personal spaces of dozens of private celebrities like Barack and Michelle Obama, David Bowie, and Michael Kors, and showcases the work of top designers and architects like Frank Gehry, Renzo Mongiardino, and Frank Lloyd Wright.
With stunning images from the magazine's history by top photographers and a wealth of fascinating material, anyone who wants to stay ahead of the curve in the world of architecture will want to have this book in their collection.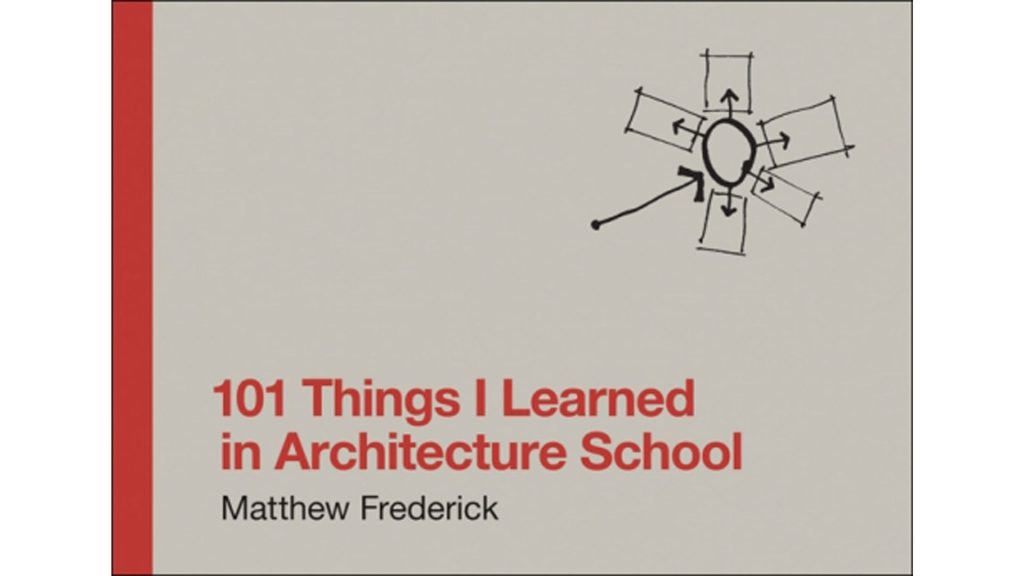 For students of architecture, this book on concise lessons in design, drawing, the creative process, and presentation is a must-read.
From the very basics of "How to Draw a Line" to the complexities of colour theory, these 101 lessons provide a clear and simple primer in architectural literacy.
This book is a refreshing change from the often-murky and abstract instruction found in the classroom. Each two-page lesson is illustrated with diagrams, examples and whimsical drawings.
The lesson on the dangers of awkward floor level changes even features Dick Van Dyke in a pratfall, which is sure to make you smile!
Whether you're a seasoned architect or just starting out, this book is an essential tool for anyone looking to improve their skills in design, drawing, and the creative process.
3. A Field Guide to American Houses – 3rd Best Books For Architecture Students America's Domestic Architecture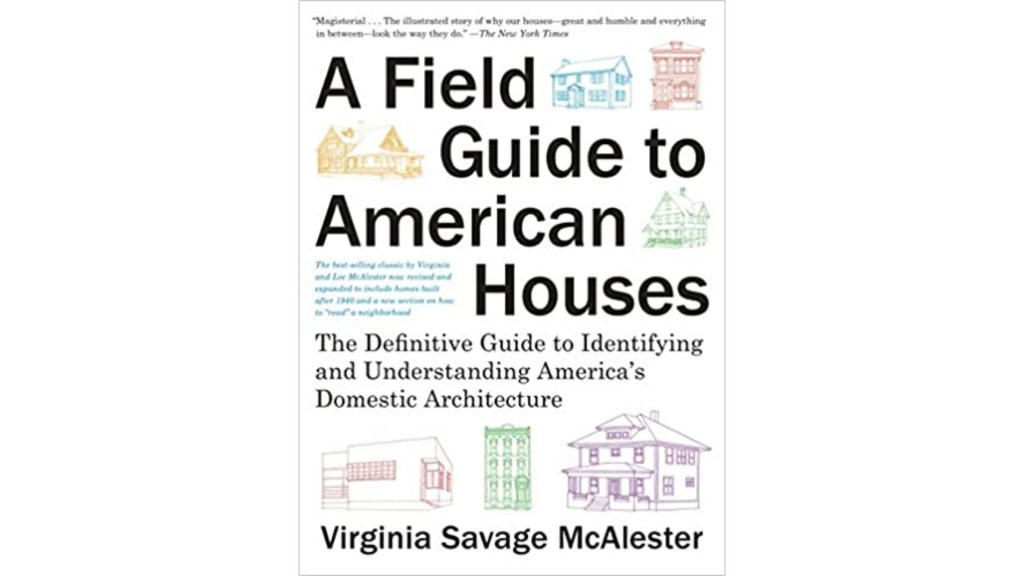 If you're in the market for a new house or simply appreciate the beauty and diversity of American architecture, "A Field Guide to American Houses" is the ultimate guidebook.
This deeply informative book is incredibly well written, with a plethora of examples and illustrations that will keep you turning the pages.
With this revised edition, you'll get even more detailed information on the different styles of American homes and neighbourhoods, as well as fascinating insights into construction trends over the past century.
Complete with hundreds of new photographs and line drawings, this guide will quickly become your go-to resource for all things related to domestic architecture.
So, whether you're a homeowner, a history buff, or simply in search of design inspiration, "A Field Guide to American Houses" is the perfect book to keep with you.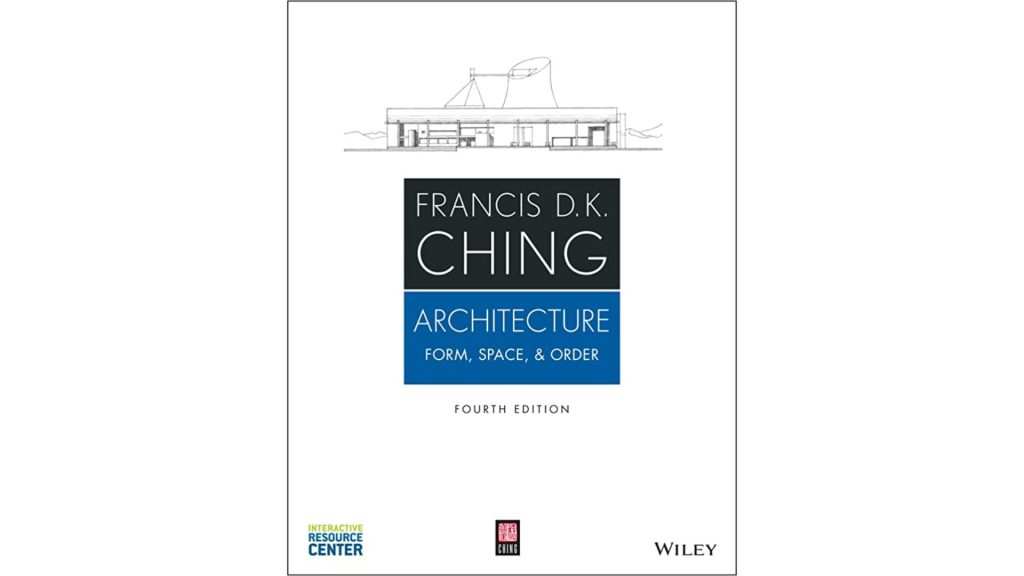 For those passionate about architecture, it can be difficult to know where to start. But fear not – Architecture: Form, Space, and Order provides the perfect foundation, serving as a classic introduction to the basic vocabulary of architectural design.
The recently updated Fourth Edition features contemporary examples and interactive resources, perfect for encouraging critical thought and promoting a more evocative understanding of architecture.
The book masterfully explains complex concepts of design in a clear and concise manner, bringing difficult abstractions to life in a way that is both accessible and illuminating.
Whether you're a student just starting out in the field, or a seasoned professional looking to brush up on your skills, Architecture: Form, Space, and Order is an invaluable resource that is sure to inspire and inform you.
5. Architecture for Kids: Skill – Building Activities for Future Architects – Best for age 8-12 small architects 747 rating 4.5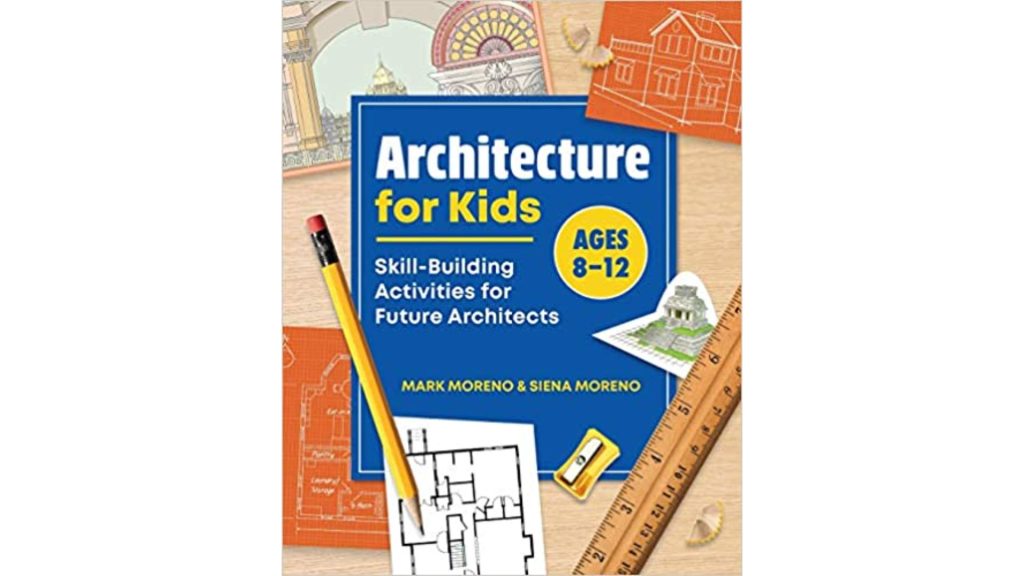 Do you dream of designing the world's most iconic buildings or innovative structures? If your kids are between the ages of 8 and 12 and aspire to become architects someday, they'll love Architecture for Kids: Skill-Building Activities for Future Architects.
This engaging book introduces young readers to the exciting world of architecture and offers interactive exercises that will help them develop the necessary skills to create their future projects.
From learning the building basics to planning a green roof, the book offers a wide range of fun activities that will inspire their imagination and creativity.
With a rating of 4.5 and glowing reviews from previous readers, this book is a must-read for young architects who want to make a difference in the world.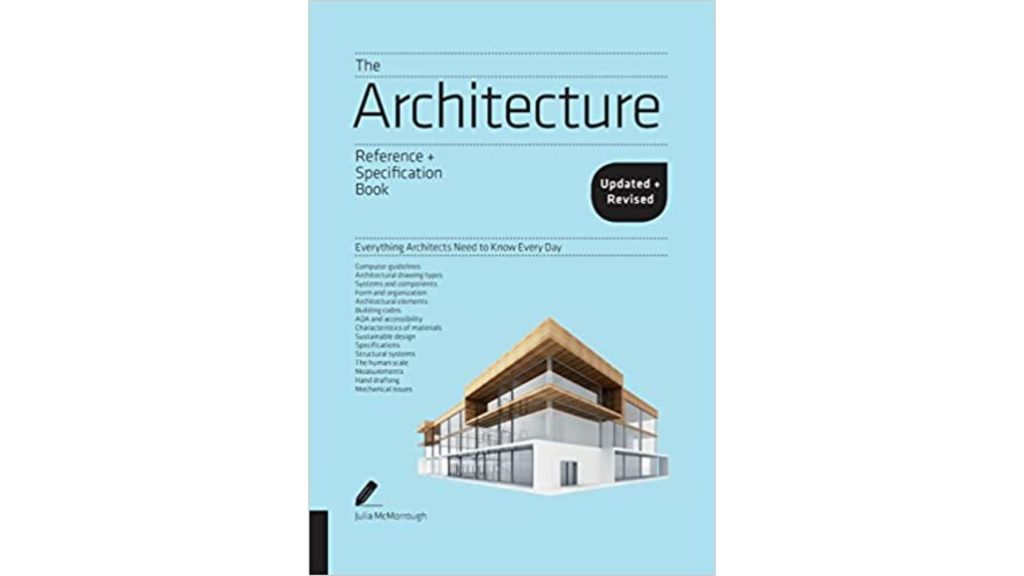 For anyone looking to master architecture design structures, The Architecture Reference & Specification Book is the perfect guide to have on hand.
With its updated and revised edition, this book offers all the vital information necessary to plan and execute architectural projects of any size.
What sets this reference book apart from others is its easy-to-use format and concise approach to covering only the most significant architectural information.
Unlike traditional architectural standards references with thousands of complex pages, The Architecture Reference & Specification Book is both practical and portable.
The 5-star review with 816 ratings is a testament to its usefulness and popularity among students and professionals in the creative industry.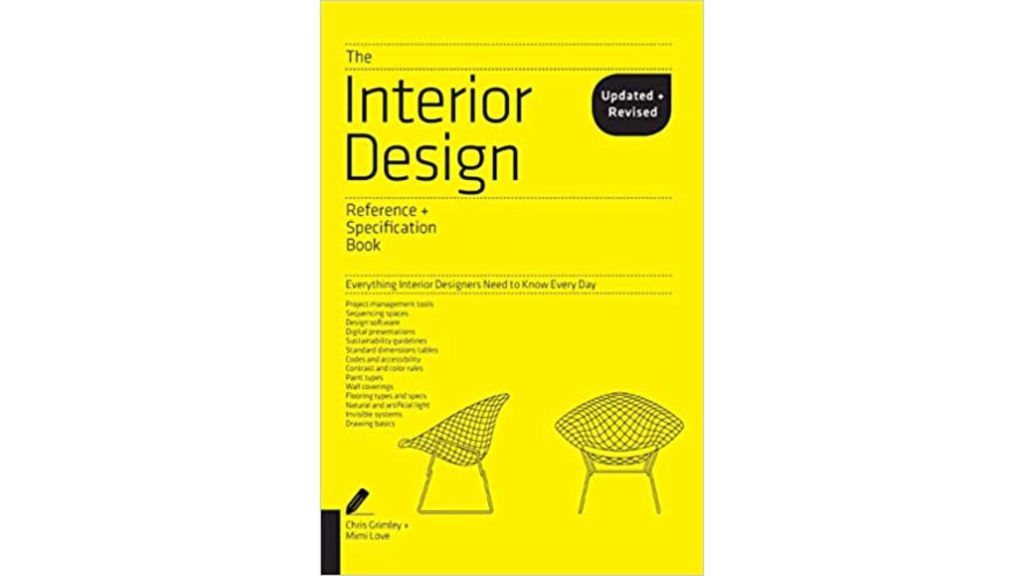 Interior design can be a challenging and rewarding profession to pursue, and The Interior Design Reference & Specification Book is an essential tool to help you plan and execute projects of all sizes.
This updated and revised edition is filled with detailed charts, specifications, and diagrams that provide everything you need to know about designing spaces that are not only beautiful but also functional and safe.
In addition, this edition includes interviews with top practitioners from across the field of interior design, giving you valuable insights into their design processes and philosophies.
Whether you're a seasoned designer or just starting out, The Interior Design Reference & Specification Book is a must-have resource to help you achieve your design goals.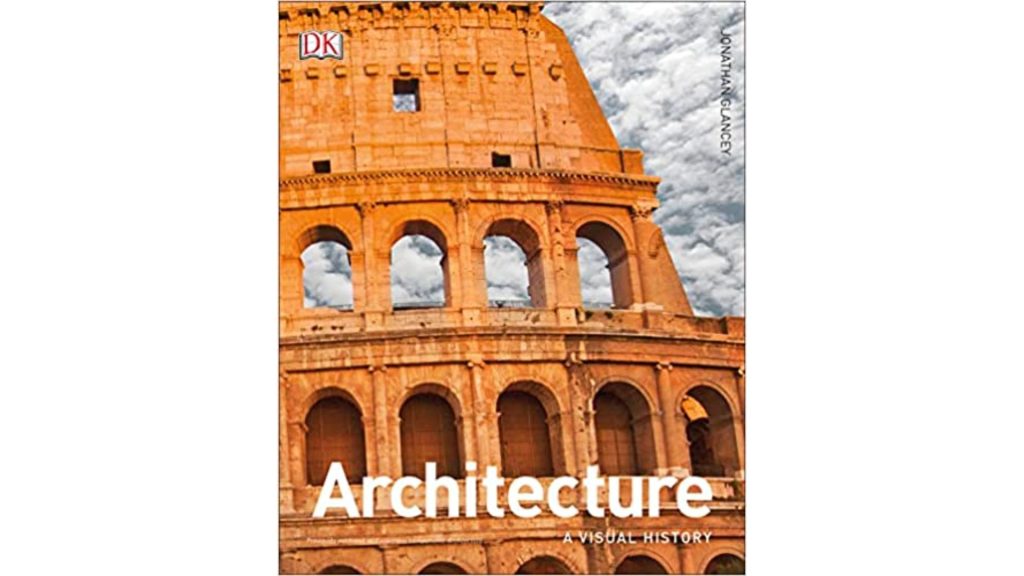 Architecture truly is a showcase of the world's most incredible buildings. From ancient times to the present day, the buildings we create are testaments to our ingenuity, creativity, and engineering prowess.
Every architectural style has its own beautiful details, principal elements, and decorative features that enrich our lives and shape our urban landscapes.
In this book, titled Architecture, you can explore the breathtaking photography and intriguing cross-sections that reveal the secrets of architecture's most iconic buildings, such as the Great Pyramid of Giza, the Colosseum, the Sydney Opera House, and Burj Khalifa.
Through specially-commissioned CGI artworks and clear annotations, you will gain a pristine view of more than 10 specific buildings, including The Pantheon and the United States Capitol.
Whether you're a history buff, an architecture enthusiast, or simply appreciate great design, this book belongs on your coffee table.
9. The Architecture of Trees – Master tree design – Best Seller book – Best For Landscape Architecture Student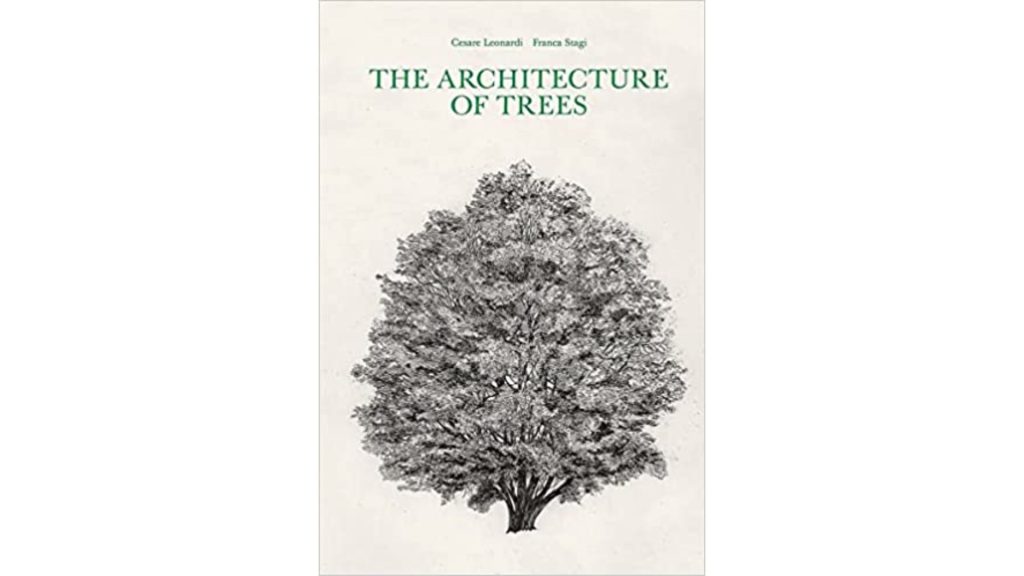 The Architecture of Trees is a must-have for any landscape architecture student looking to master the design of trees.
This comprehensive atlas, translated into English for the first time, is the result of over twenty years of study by leading landscape architects Cesare Leonardi and Franca Stagi.
The book features over 550 breathtaking quill-pen illustrations of 212 different tree species, each drawn to a scale of 1:100 with and without foliage. Tables of seasonal colour variation and projections of shadows cast during the hours of daylight and season by season make this book all-encompassing and scientific.
With its stunning detail and exquisite illustrations, it's no wonder that this best-seller was also featured in Oprah's Favorite Things 2019.
As Western Art & Architecture puts it, this could be considered the "Bible for tree lovers."
10. A Pattern Language: Learn How To Design Towns, Buildings, & Construction Easy to follow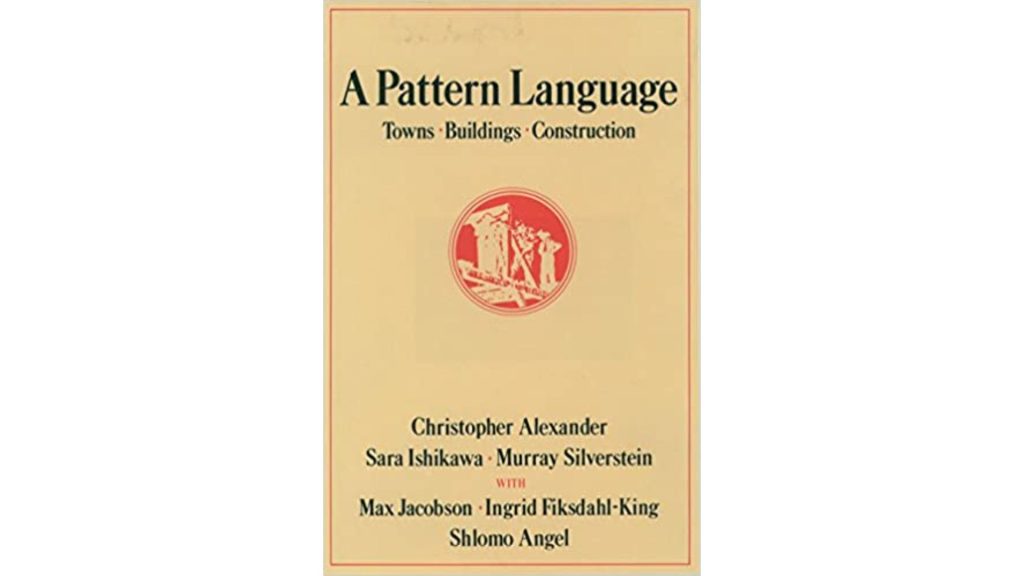 Designing anything can be a daunting task, but with the help of the book "A Pattern Language: Towns, Buildings, Construction," it can be a breeze.
This Centre for environmental structure series lays out simple steps for designing towns, buildings, and construction projects. Its easy-to-follow patterns offer solutions to some of the most common design problems.
You can utilize this book to design a space for yourself, work with your neighbours to improve your neighbourhood or guide you in the actual process of construction.
With over 250 patterns included, you are sure to find the answer to any design question you may have. What's more, is that the solutions presented in this book are archetypal and deeply rooted in human nature.
They can guide your actions not just now, but for hundreds of years to come.
For those interested in architecture and design, Introduction to Architecture is a must-read.
This comprehensive book distils the essential texts and drawings of legendary author and illustrator Francis D. K. Ching into a single volume.
With his highly graphic approach, Ching presents an overview of the histories and theories of architecture, design elements and processes, and the technical aspects of the contemporary profession.
Whether you are a future professional or simply love the beauty of architectural drawing, this book is a feast for the eyes, featuring over 1,000 gorgeous illustrations.
It is no wonder that Professor Ching is the bestselling author of numerous books on architecture and design.
This all-in-one introductory text is perfect for those new to the field and those looking to deepen their knowledge and appreciation.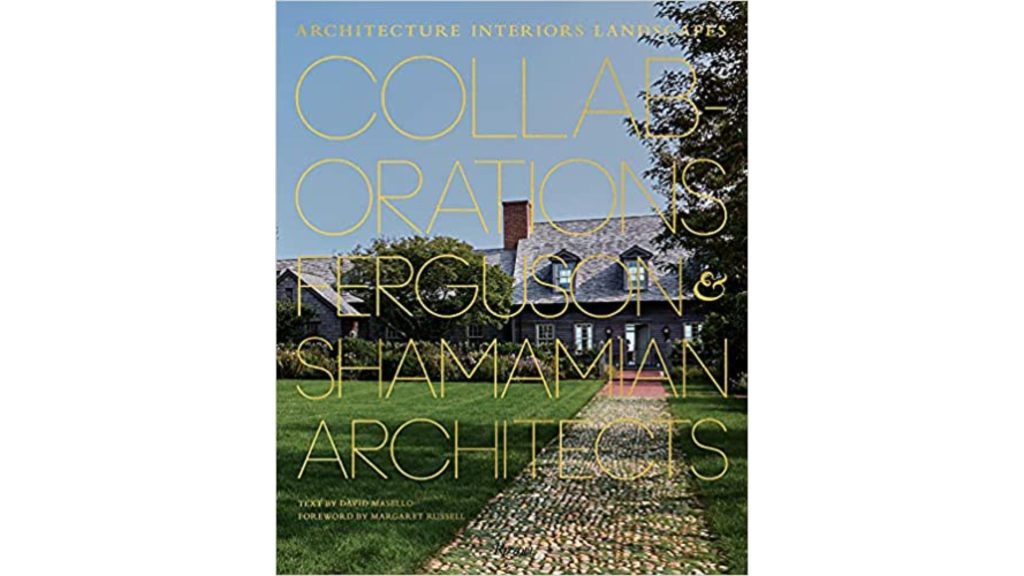 Ferguson & Shamamian is not your typical architecture firm. From the very beginning of each project, they work hand-in-hand with the world's most sought-after decorators, landscape designers, and artisans.
Their collaborative approach ensures each contemporary house is a perfect reflection of its location and regional traditions while incorporating cutting-edge design and technology.
The skilful craftsmen at Ferguson & Shamamian use their creativity and dedication to create residences that exude elegance, warmth, and timeless beauty. Each property is unique and conveys the personalities of its owners, from inception to completion.
The firm's commitment to excellence is reflected in the finished product, the photos documenting the journey, and the compelling accompanying text.
Their creative process is laid out in detail in a meticulous section featuring drawings and plans.
With Ferguson & Shamamian, you can be assured of a masterpiece that you'll treasure for generations to come.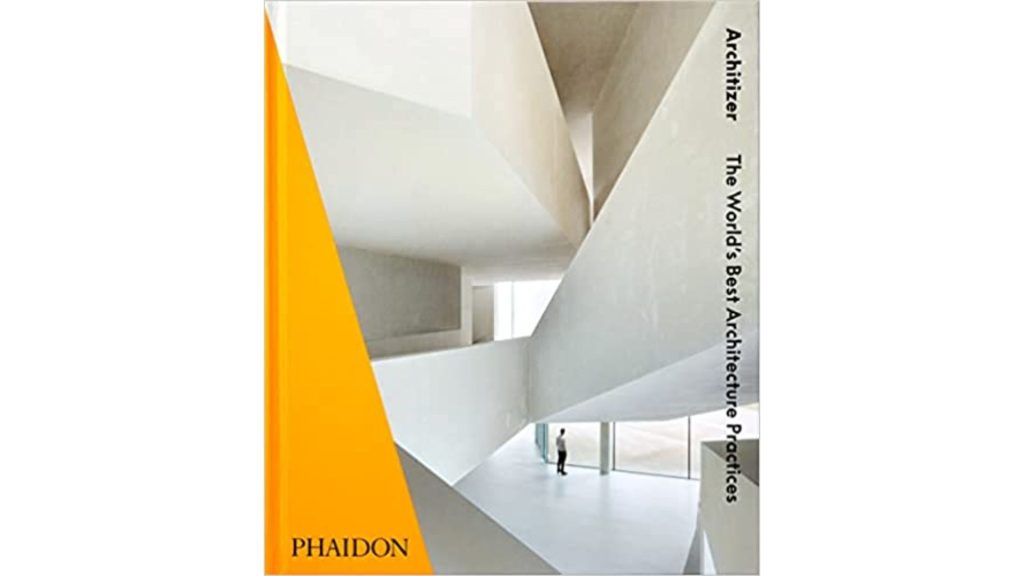 From iconic structures to innovative designs, contemporary architecture is a captivating art form that continues to reflect the changing world around us.
Architects and designers from around the globe come together to showcase their work and push the boundaries of traditional design.
The A+Firm Awards program from Architizer exceeds all expectations by celebrating the work of 31 of the most outstanding contemporary architecture practices and design firms.
These winners have been chosen by a panel of international experts, and include well-known names like Foster + Partners, as well as emerging talents like Shulin Architectural Design.
From architects to real estate developers, the ultimate accolade for collaborative creativity is truly a sight to behold.
Final Thoughts:
In conclusion, the field of architecture is a constantly evolving and complex one, and there is always more to learn. The books on our list represent some of the best resources out there for architecture students looking to expand their knowledge and deepen their understanding of the field.
Whether you're interested in design theory, history, or practical skills, there's a book on this list for you. By reading widely and deeply, you'll develop a more nuanced and sophisticated understanding of architecture, and be better equipped to tackle the challenges and opportunities the field has to offer.
So why wait? Start exploring our list today and take your architectural education to the next level!
You May Also Like:
Best Laptops For Architects
Best Tablets For Architects
Best Cad Printer For Architects
Best Gifts For Architects
Best VR Headset For Architects
Best Laptops For Autocad
Our Services
3D Exterior Rendering Services
3D Interior Rendering Services
3D Walkthrough Services
3D Floor Plan Rendering Services
3D Architectural Animations
3D Product Rendering Services