3D Exterior Rendering Services
We provide high-quality 3D Exterior Rendering Services for all types of projects at unbeatable prices
Get Realistic 3D Exterior Rendering & Visualization Services
We help you create classic 3D models of any building using our exterior rendering services. Through modern design methods and specific visualization techniques, we create models of buildings using various engines. We render eye-catching 3D exterior designs using 3ds Max, Corona Renderer for 3ds Max, Fusion 360, and Vray 3ds Max.
3D Exterior Visualization services
We honor each architect and piece of architecture with photorealistic exterior visualization. It is important to us that you receive a masterpiece at the end of our project.
Our team loves exterior 3d renderings, but it requires a higher level of expertise and responsibility. Exterior visualization is usually integrated with the existing area with its own architecture and rules. 
Either we have to visualize existing items or we have to incorporate new projects in a photo.It is important not to break the established traditions, but to choose methods to preserve integrity and greatness, while adding something new and unknown.
What is 3D Exterior Rendering?
3D exterior rendering is a type of computer-generated image that shows how a building or other structure will look when completed. It can be used for planning purposes, to give potential buyers an idea of what the finished product will look like, or simply to generate interest in a project.
3D exterior rendering is usually created using specialized software that allows the user to input data such as the dimensions of the building and the materials to be used.
This information is then used to generate a three-dimensional model of the structure, which can then be rendered from various angles to create a realistic image. While 3D exterior rendering can be time-consuming and expensive, it is an increasingly popular tool for architects and developers.
As part of the Exterior Architecture Rendering Service, we also provide the following services:
Street View Visualization
Single House Visualization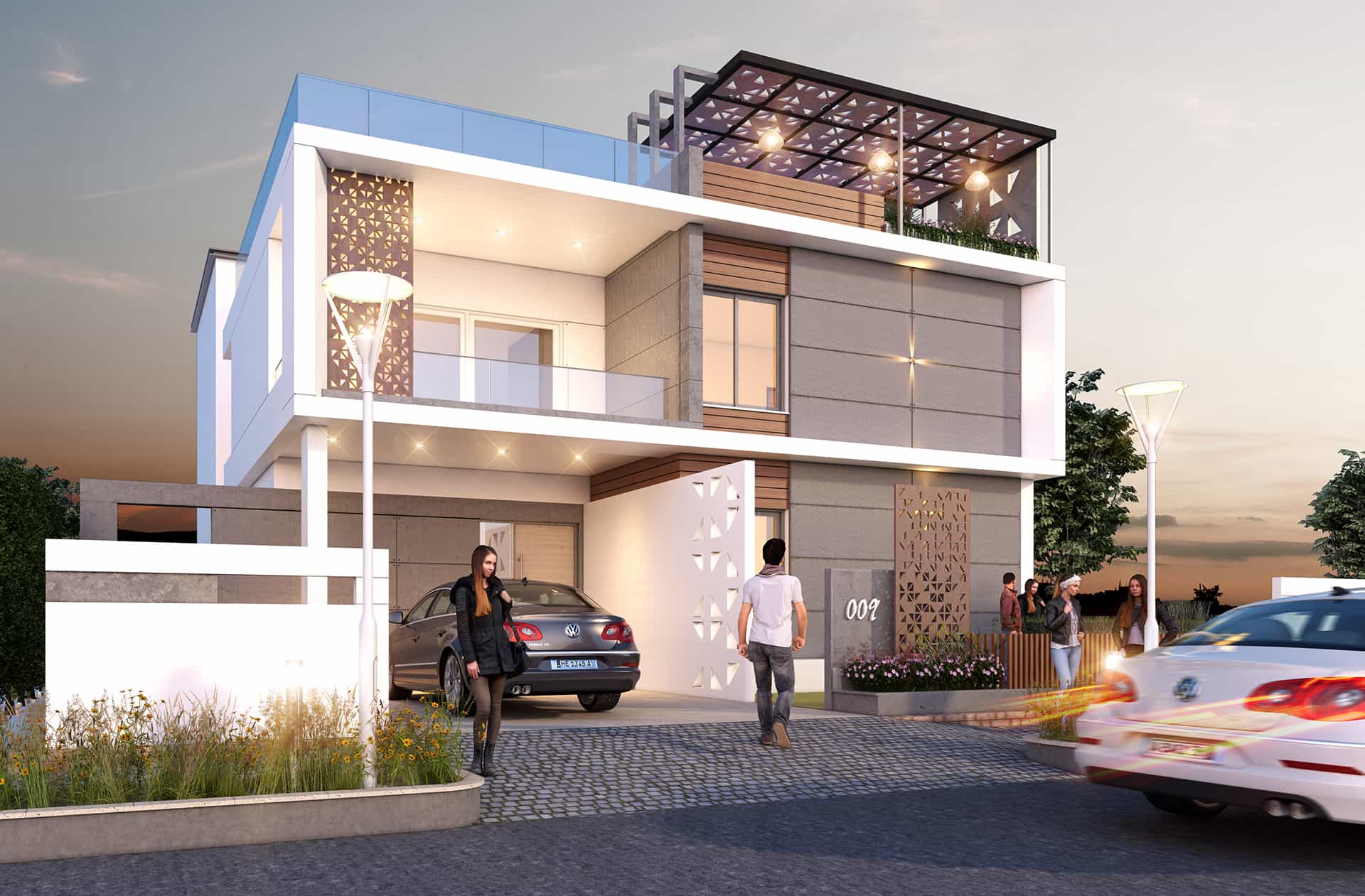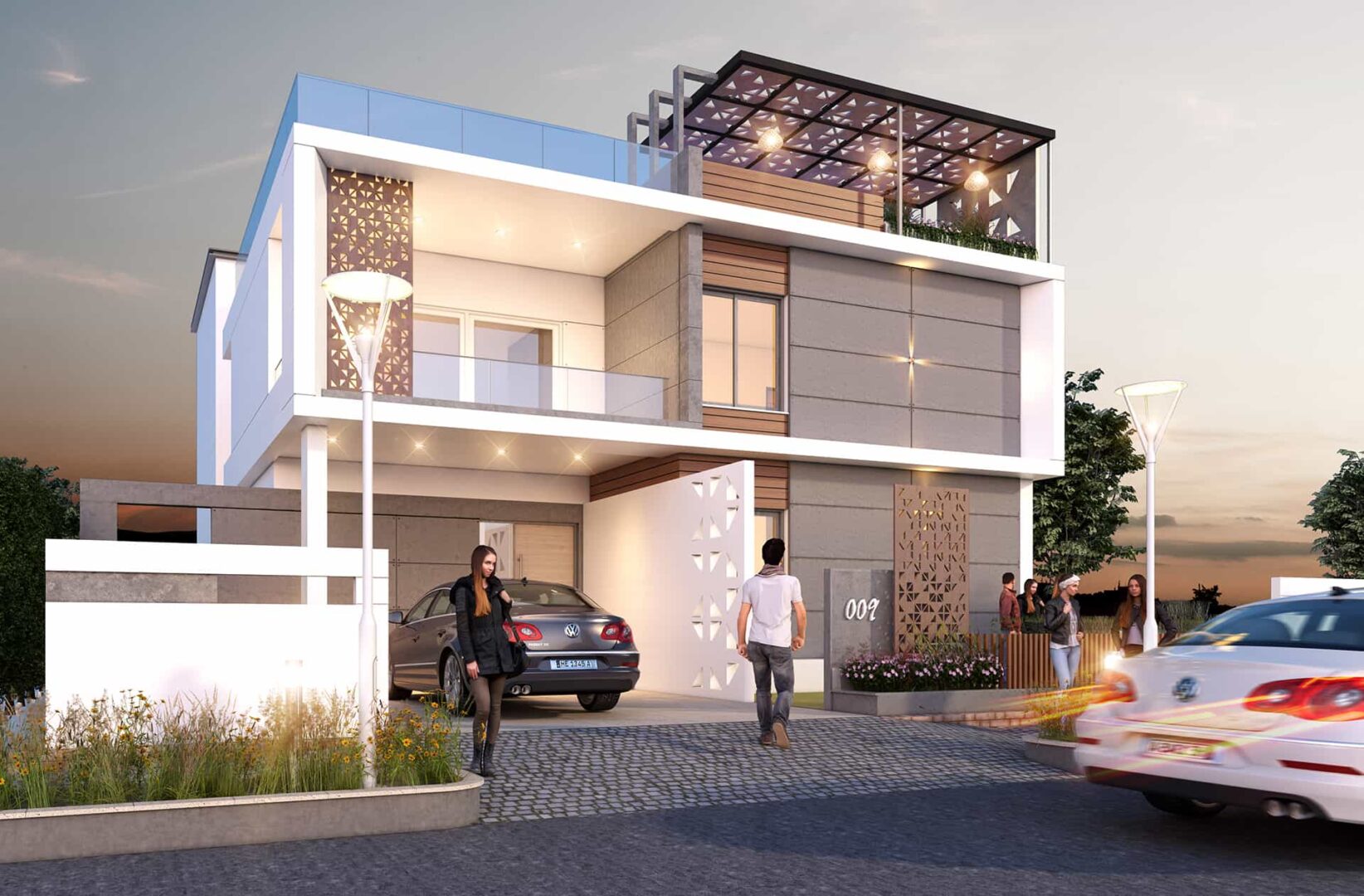 Aerial & Bird View Rendering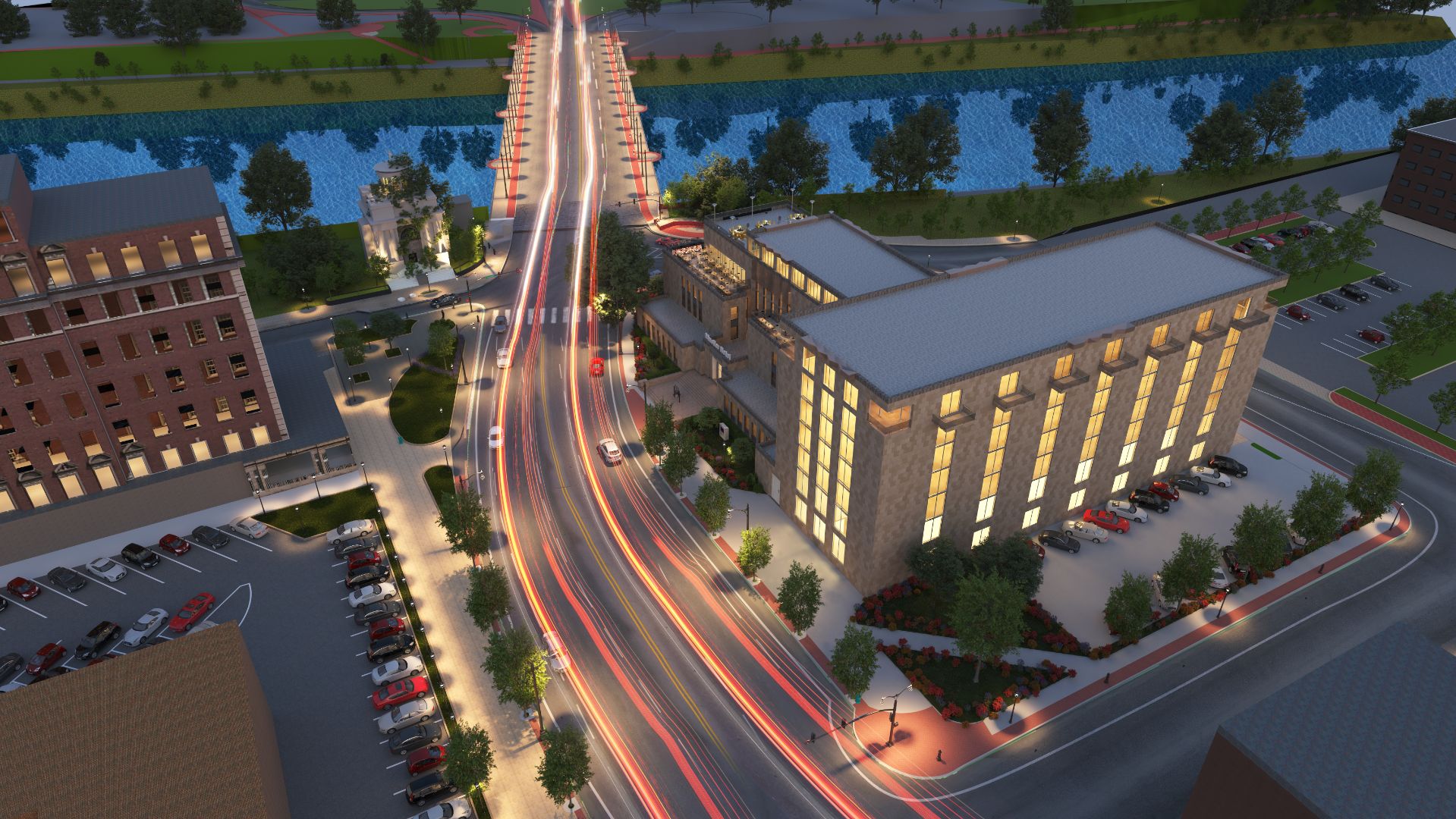 Benefits of 3D Exterior Rendering Services in Real Estate Marketing
1. Helps Realtors Sell More Properties
One of the primary benefits of 3D exterior rendering is that it helps realtors sell more properties. A study conducted by the National Association of Realtors found that properties with 3D renderings were selling for an average of 6% more than properties without them.
Additionally, the study found that properties with 3D renderings spent an average of 10% less time on the market than those without them.
2. Gives Buyers a Better Idea of What the Property Looks Like
Another benefit of 3D exterior rendering is that it gives buyers a better idea of what the property looks like. With a traditional 2D rendering, it can be difficult for buyers to visualize what the property will look like when it is completed. 
However, with a 3D rendering, buyers can get a much better sense of the property's layout and design.
3. Makes It Easy to Make Changes
If there are changes that need to be made to the property's design, it is much easier to do so with a 3D rendering than it is with a traditional 2D drawing. With a 3D rendering, you can simply make the changes and then generate a new rendering, whereas, with a 2D drawing, you would need to start from scratch.
4. Saves Time and Money
3D exterior rendering can also save time and money in the long run. Traditional methods such as clay modeling or hiring an artist to create renderings can be very time-consuming and expensive. However, with 3D rendering, you can create high-quality renderings quickly and easily without having to spend a lot of money.
5. Helps You Stand Out from the Competition
If you are trying to sell a property in a competitive market, it is important to find ways to make your listing stand out from the others. One way to do this is by using 3D exterior renderings, as they will help your listing stand out from those that only have traditional 2D drawings or photos.
Frequently Asked Questions