3D Floor Plan Rendering Services
For all types of projects, we provide high-quality 3D floor plan renderings and visualizations at unbeatable prices with fast delivery.
Get High-Quality 3D floor plan services from our company
Rendered 3D floor plans show the layout of a home or property from above in a 3-dimensional fashion. Unlike a 2D Floor Plan, a 3D includes perspective which makes it easier to understand the size and layout of a space
Our 3D Floor Floor Plan Services Portfolio
We provide accurate floor plan renderings for real estate
They typically include details such as windows, doors, flooring, and fixed installations such as bathroom and kitchen fixtures. They may also include furniture to illustrate the scale of a room and how it can be furnished. Rendered Floor Plans are useful for real estate marketing, home staging, and home design projects.
It's a great way to show a property's layout in a clear and visually appealing way by using rendered 3D floor plans. These allow the viewers to get a much better understanding of the overall layout, size, and flow of a space. Sometimes it is difficult to time to visualize a space from line drawings, so we take the guesswork out of the equation and show you exactly what your project is going to be.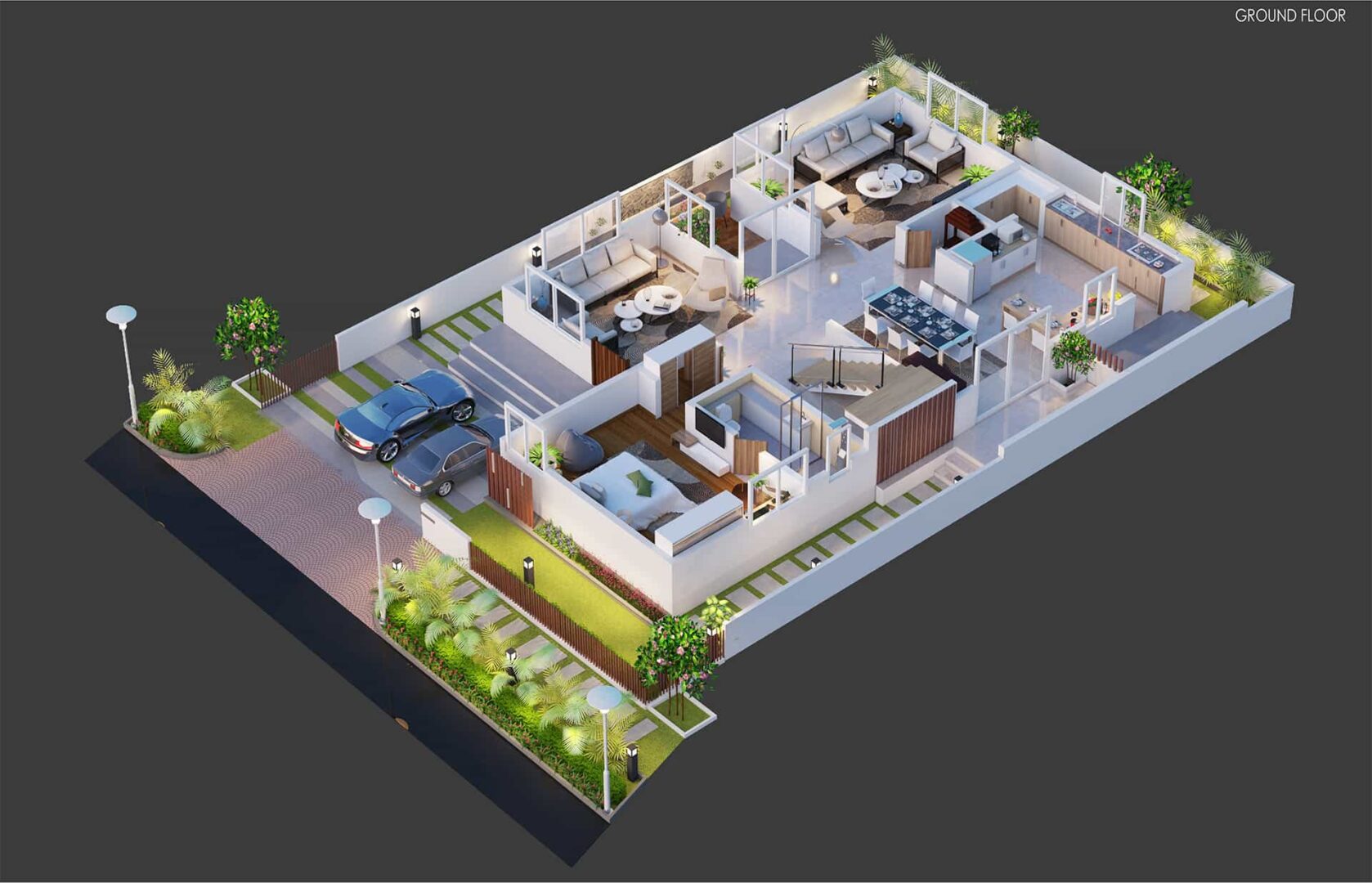 Renderd Plans renders for Real Estate Agents
3D plans can make even the most complex sites easy to understand. A stunning yet simple image can be the difference between approval or rejection of a project. 3D plans can be a critical part of helping potential buyers visualize themselves and get an immersive experience. Such kind of floor plans helps real estate agents for the marketing of properties and also helps the buyer to understand the project.
3D HOUSE FLOOR PLANs rendering
If you looking for someone for making a 3D floor plan for your house then you are at the right place. We provide accurate and fast floor plans for any kind of house and home at an affordable price.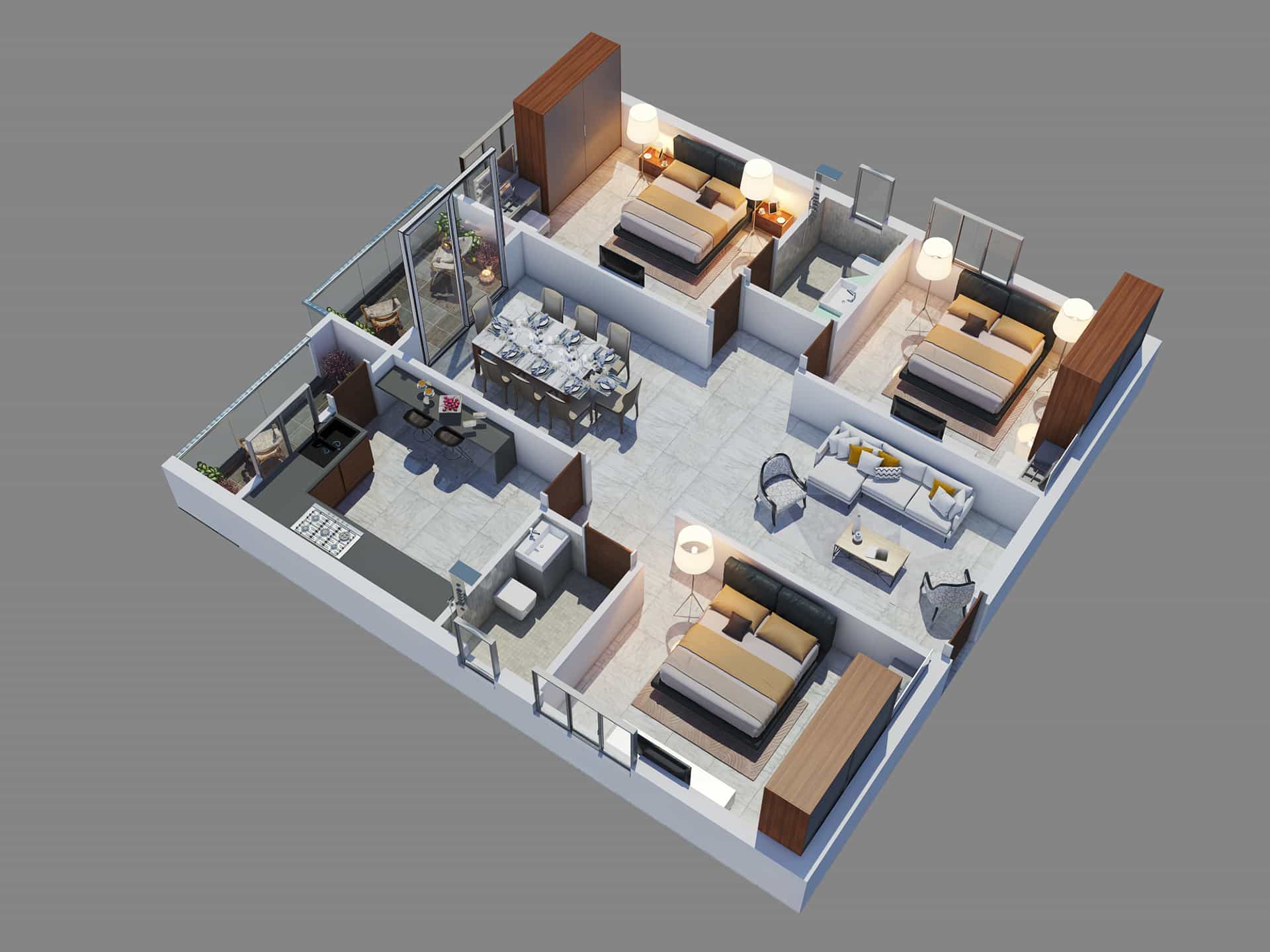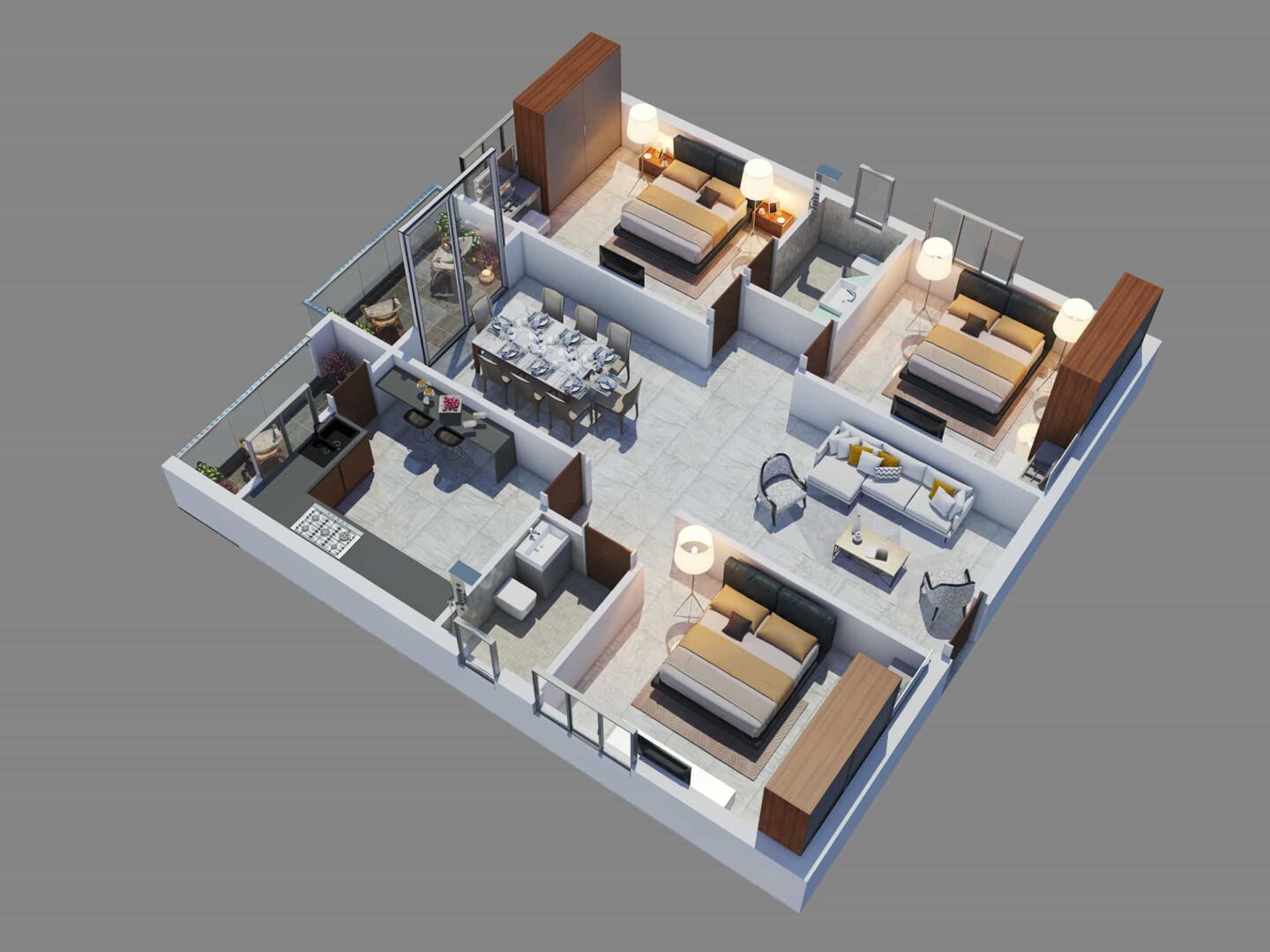 REAL ESTATE 3D FLOOR PLAN Rendering & Visualization
Are you starting large developments apartment project then one of the best ways to show different kinds of units to your buyer is by showing them Rendered Floor plans. It helps them understand the project easily and it attracts them fast.
Our Architectural visualization studio provides 100% Accurate and Fast Floor Plans for apartments with the latest styles. 
3D floor plans FOR Real Estate from our company
They are one of the effective ways to showcase to your customers how is outdated building floor looks like after the renovation. So this kind of Plans are very simple and effective way of what an update might look without going into the details.
What are 3D Floor Plan Rendering Services?
3D floor plan rendering services offer a dynamic and visually captivating representation of architectural floor plans. Using advanced computer software, these services transform 2D floor plans into immersive 3D models, showcasing interior layouts, furniture arrangement, lighting, and spatial dimensions. This aids architects, real estate professionals, and interior designers in effectively communicating design concepts to clients and stakeholders.
Frequently Asked Questions