3D House Rendering services
We provide high-quality  3D House & Home Rendering Services at unbeatable prices. Click on the below to button get a free quote for your project
Stunning Home Renderings Services
Arch Visual Studio specializes in providing extremely High-Quality 3D Home Renderings at an affordable price point. We have successfully delivered over 1200 projects across the world to extremely satisfied customers.
Our 3D House Renderings Work
WE OFFER TWO QUALITY TYPES OF 3D House & Home Rendering
WHICH TYPE IS RIGHT FOR YOU?
To cater to the needs of a diverse client base matching their requirements and budget, we have developed a two-tier pricing model for Residential 3d rendering projects.
STANDARD-QUALITY SERVICE OF 3D HOUSE RENDERINGS AND VISUALIZATIONS
This option is targeted at customers with a limited budget such as individual homeowners, realtors, custom home builders, and smaller developers. This is a less expensive option, but still provides good quality, high-resolution images.
Some aspects of the built environment and textures are not included in this option to keep the cost of services down while meeting the needs of the client. The typical delivery time for these is 4-5 business days.
PREMIUM 3D HOME RENDERING AND VISUALIZATION SERVICE
This option is targeted at customers who are in the market for high-end custom homes, more extensive development, and large properties. 
We provide extremely detailed and high-quality renderings in this option including all elements of the built environment, lighting, and texturing showcasing lots of custom details. The typical delivery time for these is 7-8 business days. 
3D HOME RENDERING OPTIONS​
STANDARD QUALITY RENDERING
PHOTOREALISTIC

HIGH RESOLUTION

SMALL PROJECTS ON A BUDGET

TYPICAL TIMELINE 4-5 DAYS

EXCEPTIONAL CUSTOMER SERVICE
PREMIUM QUALITY RENDERING
HIGHEST QUALITY & RESOLUTION

VERY DETAILED CUSTOM HOMES

PROPERTY VIEWS

TYPICAL TIMELINE 7-8 DAYS

EXCEPTIONAL CUSTOMER SERVICE
IS IT TIME-CONSUMING TO CREATE A 3D HOME RENDERING?
House renderings can take anywhere from a few days to just over a week. We work extremely closely with the clients to meet their delivery timeline.
HOW MUCH DOES A HOME RENDERING COST?
We provide two tiers of pricing for 3D house renderings. The best way to get a quote for your project is to fill out GET FREE QUOTE FORM and receive a QUICK QUOTE for your project. 
WHY DO I NEED A 3D HOME RENDERING?
It can have several uses such as:
Design approval/refinement with the homeowner

Marketing and Publicity

Real estate listings and

real estate agent websites

Regulatory approval

Viewing a property before it is built.
What are 3D Residential Rendering services?
3D Residential Rendering services provide a realistic, three-dimensional image of a proposed home or building. This type of service is often used by architects and developers to give potential buyers or renters an idea of what the finished product will look like. Residential rendering can be used for both new construction projects and renovations.
In addition to providing a realistic visual, 3D Residential Rendering services can also help to identify potential problems with the design before construction begins. This type of service is an essential tool for any builder or developer who wants to ensure that their project is able to meet the needs and expectations of their target market.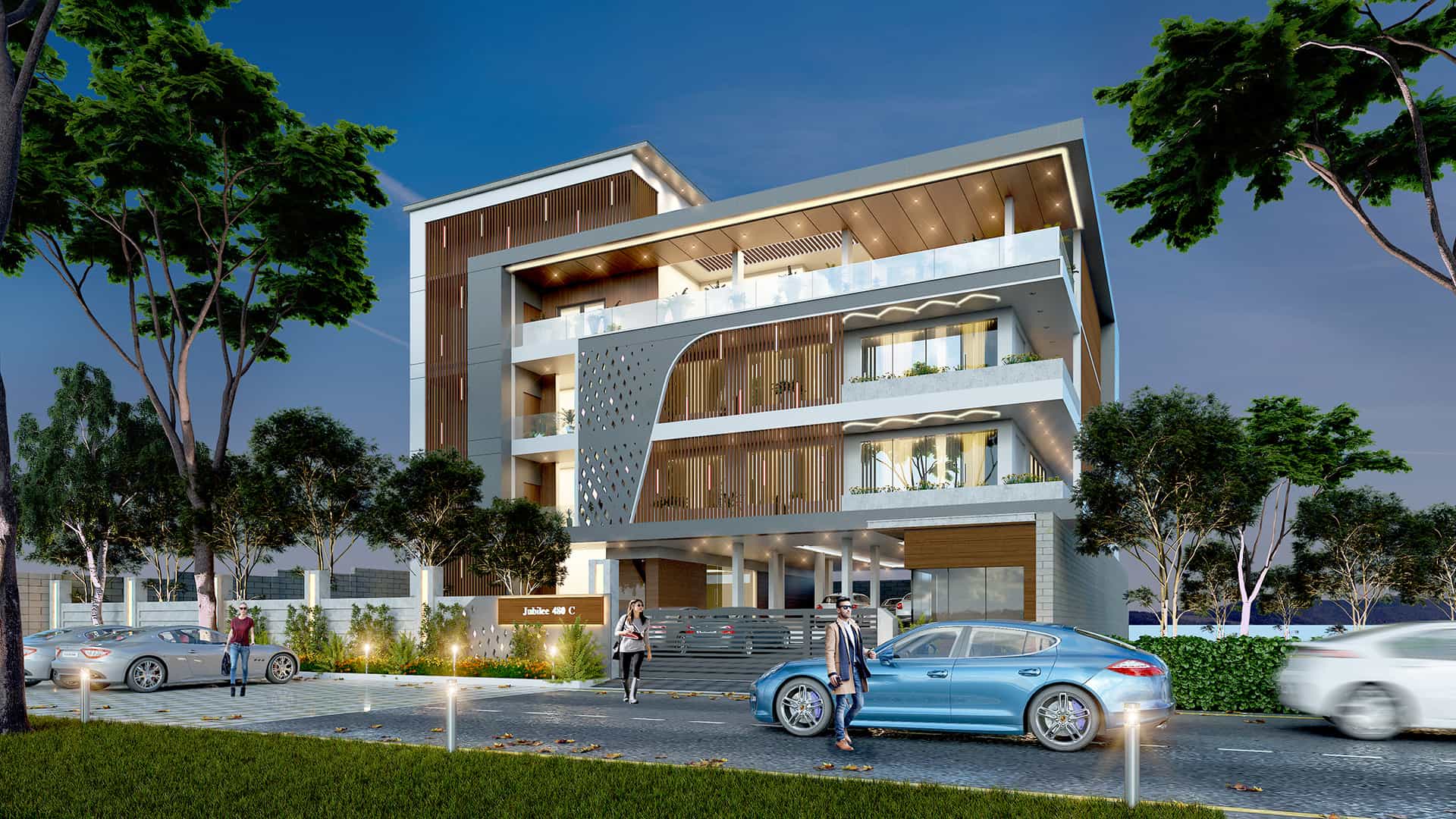 What are 3D Home Rendering services?
3D home rendering is a process of creating three-dimensional images of proposed homes or renovation projects. The images can be used for marketing purposes, to give potential buyers an idea of what the final product will look like, or for planning and construction purposes. 3D home rendering services can be provided by architects, interior designers, or specialized rendering companies.
The quality of the final image depends on the skill of the artist and the quality of the software used. High-end rendering programs can produce very realistic images, while cheaper programs may produce more abstract or cartoony images. In general, 3D home rendering is a useful tool for giving people a better understanding of what a proposed home or renovation project will look like.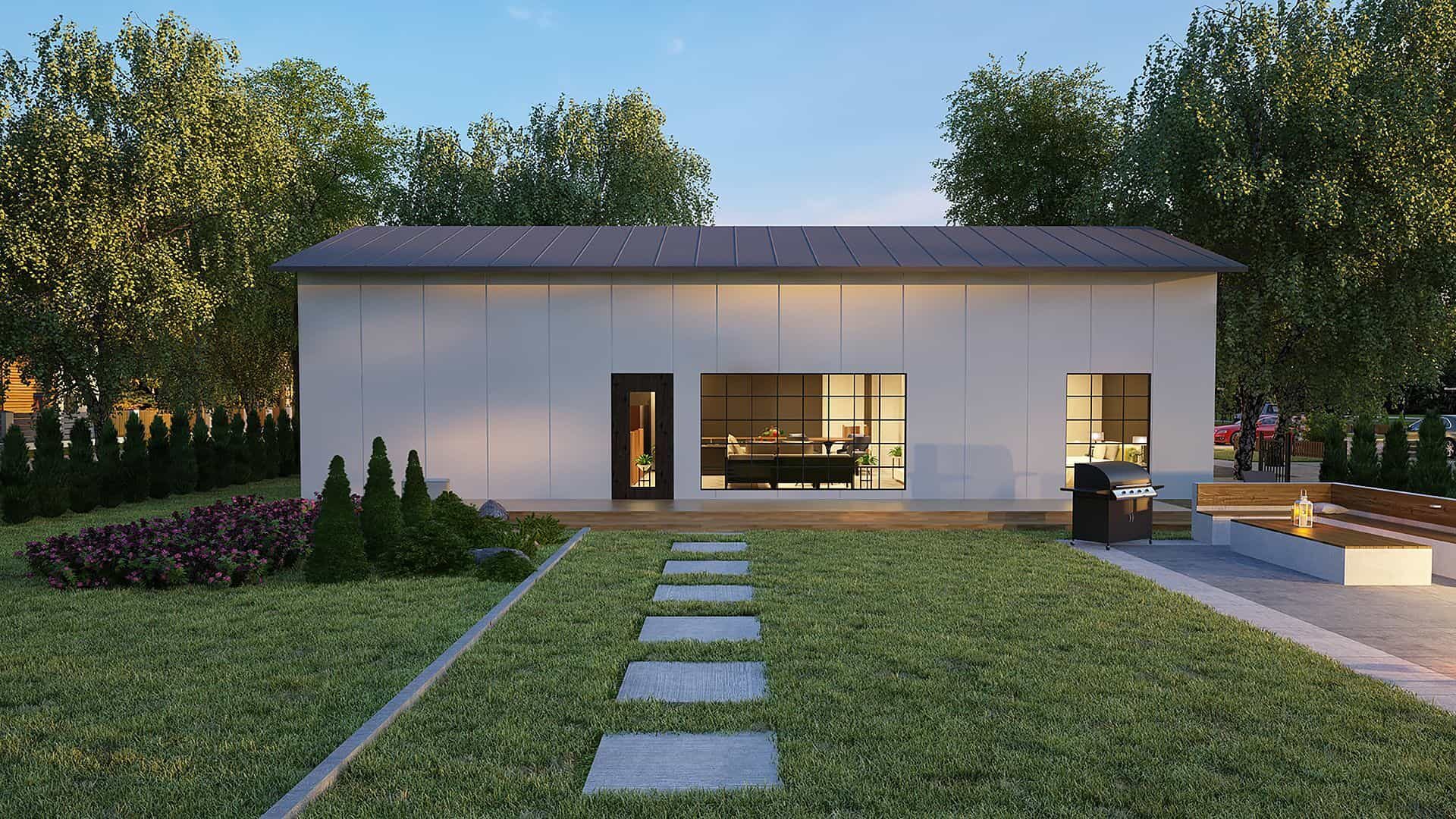 What makes us the best choice for your residential rendering needs?
FAQ's For House & Residential Renderings