If you are an interior designer, then you know the importance of having great rendering software. Not only does it help you visualize your designs, but it can also help you communicate with your clients and get feedback on your work.
In this blog post, we will discuss the 14 best interior design rendering software programs of 2022.
We will also provide a brief overview of each program so that you can decide which one is perfect for you!
Here are the 14 Best Interior Design Rendering Software Programs
1.3D Max
3ds Max render is a powerful software tool that helps interior designers create photorealistic images of their projects.
With its ability to model small details and generate realistic lighting effects, 3ds Max render is an essential tool for any professional interior designer.
While there are many rendering systems available, the two most commonly used in conjunction with 3ds Max render are V-Ray and Corona Renderer.
Each has its strengths and weaknesses, but both produce high-quality results that can help bring any interior design project to life.
Learn More About our: 3D Interior Rendering Services
2. Sketchup
As an interior designer, you are always looking for ways to create detailed and accurate 3D models of your designs. SketchUp Pro is a powerful software that allows you to do just that.
With its intuitive interface, SketchUp Pro is easy to learn and use. It provides you with an extensive library of objects and materials, so you can create unique textures and surfaces.
You can also use the software to create 2D presentations of your designs. And if you want to learn the basics of 3D modeling, you can try out the free web-based trial version of SketchUp Pro.
With all these features, SketchUp Pro is the perfect tool for any interior designer.
3. Adobe Photoshop
As anyone who has ever tried to create a 3D rendering knows, the results can often be disappointingly flat and lifeless.
This is where Photoshop comes in. Photoshop is essential for giving renderings the kind of realistic detail and depth that makes them truly come to life.
With Photoshop, you can add textures, lighting effects, people, furniture, and just about anything else you need to turn a bland rendering into a work of art.
The program also allows for the creation of 2D floor plans, making it an indispensable tool for anyone involved in interior design.
Photoshop is available at varying price points, making it accessible to everyone from hobbyists to professional designers.
So if you're looking to take your interior rendering skills to the next level, be sure to give Photoshop a try.
Recommend for you – Everything Including Photoshop
Learn More About Our: 3D Floor Plan Rendering Services
4. Planner 5D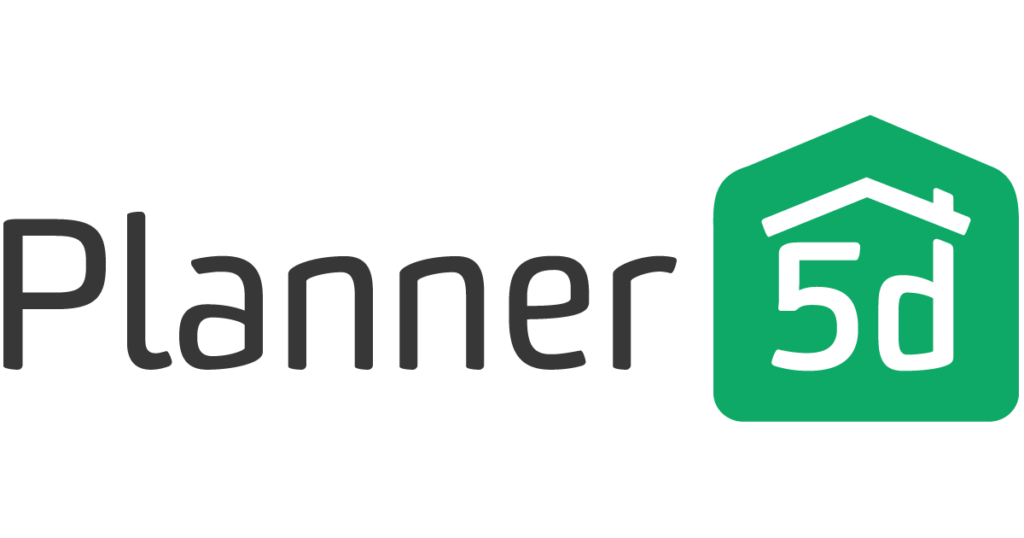 Planner 5D is one of the most popular software for interior design rendering and for good reason. It is an amateur-friendly and easy-to-use app, so you can create both 2D floor plans and 3D renderings of any complexity.
Planner 5D offers a wide range of design tools and features, such as putting high-definition items, picking their materials, colors, and sizes, add accessories and furniture.
You can use Planner 5D both to create simple floor plans and interior designs. But to produce photorealistic 3D renders, you need to pay additionally.
The cost can also add up depending on how many designs you release per month. Realistic rendering software can be used both on OS and Android devices.
Besides Planner 5D, there is a lot of free software for 3D rendering that can give you great results without breaking the bank.
So if you're looking for an easy-to-use yet powerful design app, Planner 5D is a great option.
5. Floor Planner

Floorplanner is a popular interior design app that offers a wide range of features for users. With Floorplanner, users can create detailed floor plans, view their designs in 2D or 3D, and decorate their space with a wide range of furniture and objects.
The app also offers a large library of 3D objects and furniture, making it easy for users to find the perfect piece for their design. While the app offers a wide range of features, the fundamental features are completely free.
This makes Floorplanner a great option for those looking for an affordable way to create detailed floor plans and designs.
Bestseller No. 1
Bestseller No. 2
Sale
Bestseller No. 3
Bestseller No. 4
Bestseller No. 7
Bestseller No. 9
6. Room Styler
Roomstyler is a great tool for anyone who wants to try their hand at interior design. With its easy-to-use interface and realistic rendering software, you can quickly create a 3D image of your desired room.
You can customize the colors, sizes, and placements of walls and windows, and furniture and accessories can be easily arranged.
The result can be shared with friends and portal users. Roomstyler is a great way to get started in the world of interior design.
7.HomeStyler
Homestyler is truly intuitive and simple to operate, making it a great choice for anyone who needs user-friendly software exclusively for interior design needs.
The program lets users start by importing an existing floor plan image or starting from scratch. A floor plan builder makes it easy to create 2D floor plans and view them in 3D. Then, users can select furniture and fixtures from a library and drop them into the floor plan.
This home rendering software already contains many projects created by other users, so you can use them to get inspired for your design.
Plus, the program is always updated with new furniture and fixtures, so you'll always have the latest options to choose from.
Whether you're starting from scratch or just need some inspiration, Homestyler is the perfect software for all your interior design needs.
8. Cedreo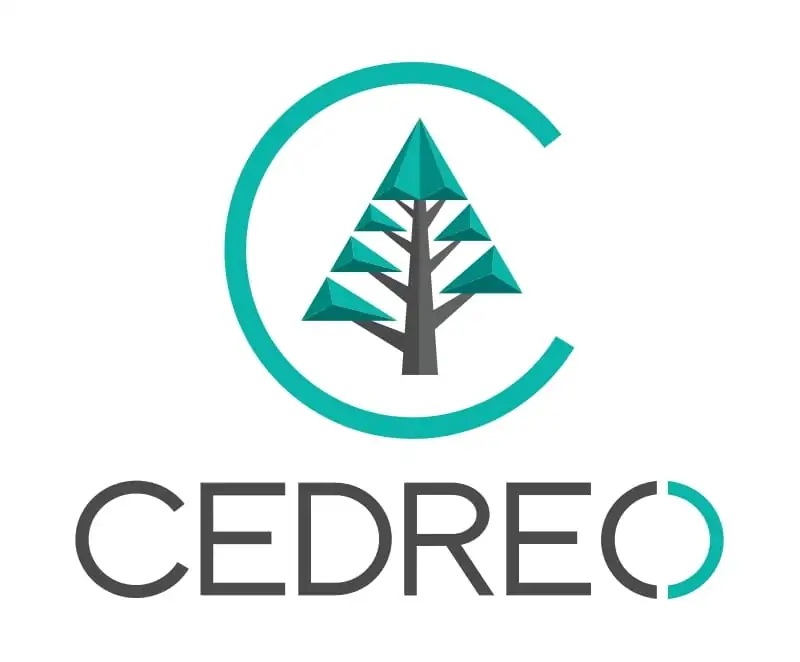 If you're in the market for interior design or home remodeling software, Cedreo is worth considering.
It's beloved by professionals for its speed, intuitiveness, and ease of use, and its library of 3D furniture, materials, and decorations is impressive. Plus, it allows for adding custom wall and floor coverings and control lights inside the house.
And if that weren't enough, it also has such interior design features as instant photorealistic visualizations, blueprint imports, and unlimited projects.
In other words, it ticks all the boxes! So if you're looking for comprehensive, top-notch software to help with your next project, look no further than Cedreo.
9.FluidRay

FluidRay is a versatile and user-friendly rendering software that can be used for a variety of architectural and interior design projects.
The software offers a large library of materials that can be easily optimized to create realistic and accurate images.
FluidRay also uses unbiased real-time algorithms to provide a range of lighting setups, making it a great choice for even the most complex projects.
Best of all, the software is available for all major operating systems, so anyone can use it to create stunning renderings.
Whether you're a professional architect or an amateur designer, FluidRay is the perfect tool for bringing your vision to life.
10. Sweet Home 3D
As an aspiring interior designer knows, finding the right software program is essential for creating beautiful and realistic designs. Sweet Home 3D is a rendering software that is perfectly suited for interior modeling and architectural visualization.
With a vast library of objects to choose from, Sweet Home 3D makes it easy to create stunning designs.
The software also allows users to edit the colors and sizes of objects, giving them complete control over the final result. In addition, the virtual tour feature provides an immersive way to view the design, making it easy to identify any potential problems.
For anyone looking for a powerful and user-friendly interior design software program, Sweet Home 3D is a perfect choice.

As an architect or designer, you know the importance of being able to produce high-quality renders quickly and easily.
That's why For Neo is such a valuable tool. With its blazingly fast rendering engine, you can generate 4k photorealistic renders in just 30 minutes.
And because it runs equally well on systems with as little as 4GB of RAM, you don't need to invest in a high-end operating system just to get the most out of Neo.
In addition to its speed and efficiency, Neo also offers several other benefits that can be instrumental in running your business.
With Neo, you can produce 2D floor plans and customizes your 3D designs in real time. Plus, thanks to its intuitive interface, you'll be able to get up and running quickly and start producing stunning renders right away.
When it comes to 3D rendering software, there's simply no better option than Foyr Neo.
12. AutoDesk Revit

As an interior designer, I am always looking for ways to save time and make my job easier.
That's why I was intrigued when I heard about Revit, a software that promised to do just that. And after using it for a few months, I can say that it lives up to the hype.
Revit has a very user-friendly interface and a ton of great features, like the material editor and model library, that make my job much easier.
Additionally, Revit's cloud rendering capabilities are amazing – I can render a realistic image in just minutes, and the interactivity is unbeatable.
Plus, with Revit's connectivity to the Autodesk universe, I can easily manage my design in drawings, BOQs, and BIM models.
In short, Revit is an essential tool for any interior designer – myself included!
13. Lumion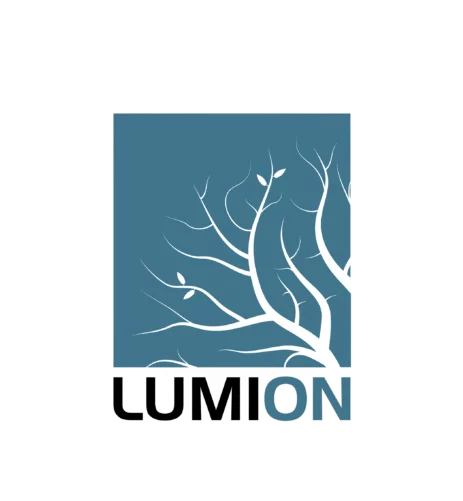 Lumion is a powerful 3D rendering software that is known for its easy-to-understand and beginner-friendly user interface.
You can import a 3D model from any other software such as SketchUp or Rhino, assign PBR materials, light, and shadows to it in Lumion, and make breathtaking visuals of your model.
Lumion is also great for Interior design renderings. It has a wide range of features that allow you to create realistic interiors with ease. You can add furniture, lights, and other accessories to your scene and see how they would look in real life.
Lumion also has a huge library of pre-made models, textures, and materials that you can use in your projects.
Overall, Lumion is an excellent choice for anyone who wants to create stunning 3D visuals.
14. Blender
Blender is a powerful, flexible, and free 3D creation suite that has gained popularity in recent years for its ability to produce high-quality renders.
One of the key features that set Blender apart from other rendering software is its ability to create photorealistic images.
This is made possible by the software's ability to simulate different types of lighting, including both natural and artificial light sources.
In addition, Blender also offers a wide range of textures and materials that can be used to achieve realistic results.
As a result, Blender has become an essential tool for architects and interior designers who need to create accurate representations of their work.
FAQ's
Which software is best for interior rendering?
Many different software programs can be used for interior rendering, and it can be difficult to decide which one is best for your needs.
One popular option is 3D Studio Max, which is a powerful program that offers a wide range of features.
Another option is SketchUp, which is less complex and easier to learn than 3D Studio Max. If you are looking for a free program, Blender is a good choice.
It doesn't have as many features as paid programs, but it is still capable of creating high-quality renders. Ultimately, the best software for interior rendering is the one that best meets your specific needs.
How do interior designers render?
Interior designers use a variety of methods to render their ideas for clients. Some use traditional hand-drawing techniques, while others use computer-aided design (CAD) programs.
The type of renderings an interior designer produces depends on the project requirements and the designer's own preference.
For example, if a client is looking for a specific type of furniture or wants to see how a space will look with different color schemes, the designer may create a series of different renderings.
On the other hand, if the client simply wants to get an overall sense of the designer's vision for the space, a single rendering may be sufficient.
No matter what type of rendering an interior designer produces, the goal is always to communicate the designer's ideas clearly and accurately.
Final Thoughts:
We hope you enjoyed this roundup of the best interior design rendering software currently on the market. Designing interiors is a complex process, but with the right tools, it can be fun and rewarding.
If you found this post helpful, please share it on social media using the buttons below. And if you have any questions or comments, please leave them in the space provided.
We'd love to hear from you!
Our Services:
3D Kitchen Rendering Services
3D Interior Rendering Services
Interior Design Services
3D Furniture Rendering Services