3D Rendering Prices & Cost: The Definite Guide (2023)
Like any other industry, the cost of services provided by various 3D Visualization Studios around the world varies widely. The majority of 3D Renderings services prices between $300 and $1000, with delivery times of three to four days. While there is a wide range of prices, the final outputs are more or less the same.
Moreover, pricing doesn't necessarily denote quality. It is possible that a $400 rendering could look just as good as a $900 rendering done by a large studio.
3D rendering pricing LIST across the world on average
We have prepared the following table to give you an idea of the average 3D Rendering  & Visualizations Prices  list all our the world.
| Type of 3D Renderings | Typical Starting Price for Service | Typical Delivery Time |
| --- | --- | --- |
| | | |
| | | |
| | | |
| 3D Architectural Animation | | |
| Virtual Reality 3D Walkthroughs & Tours | | |
| | | |
| 360 Virtual Tour or Panorama | | |
| | | |
A comprehensive guide of 3D rendering prices for all architectural rendering services
3D Exterior Rendering Prices
Exterior projects can be quite affordable, depending on the level of detail you require in your final images. We could keep the environment quite simple, which would keep the price for your images cheaper. 
All commercial & residential 3D renderings ost between $500 and $1000 on average everywhere in the world. It also depends on the size and requirements of the project.
Or we can include other environmental features like greenery, landscaping, and other environmental aspects so that you can see exactly what the exterior of your development will look like in real life.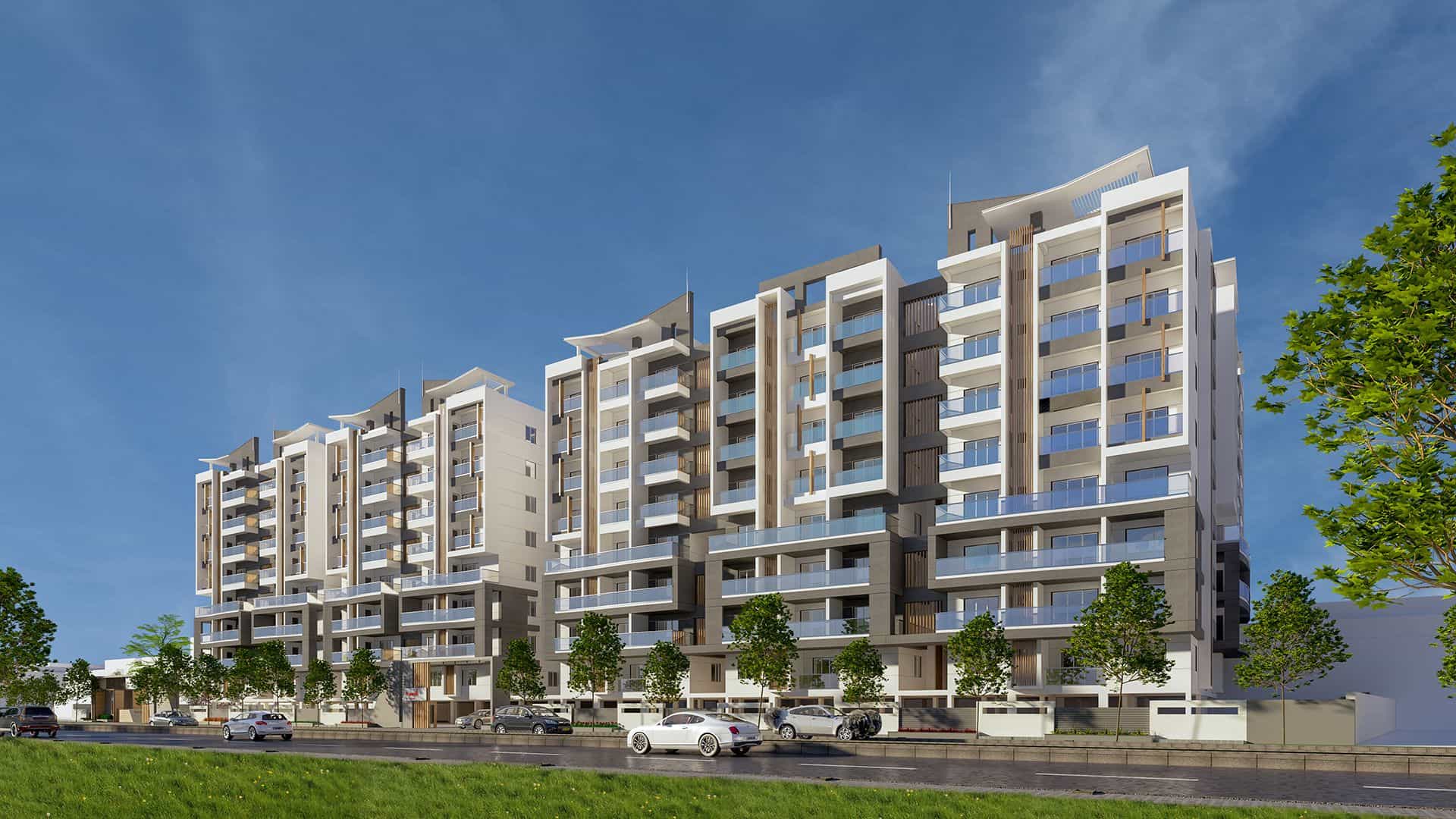 3D Interior Rendering Prices
The average price of 3d interior rendering & visualization services is between $300 and $1500 worldwide.
We enjoy doing interior render projects as they allow our artists to showcase their creativity with their designs in the final images.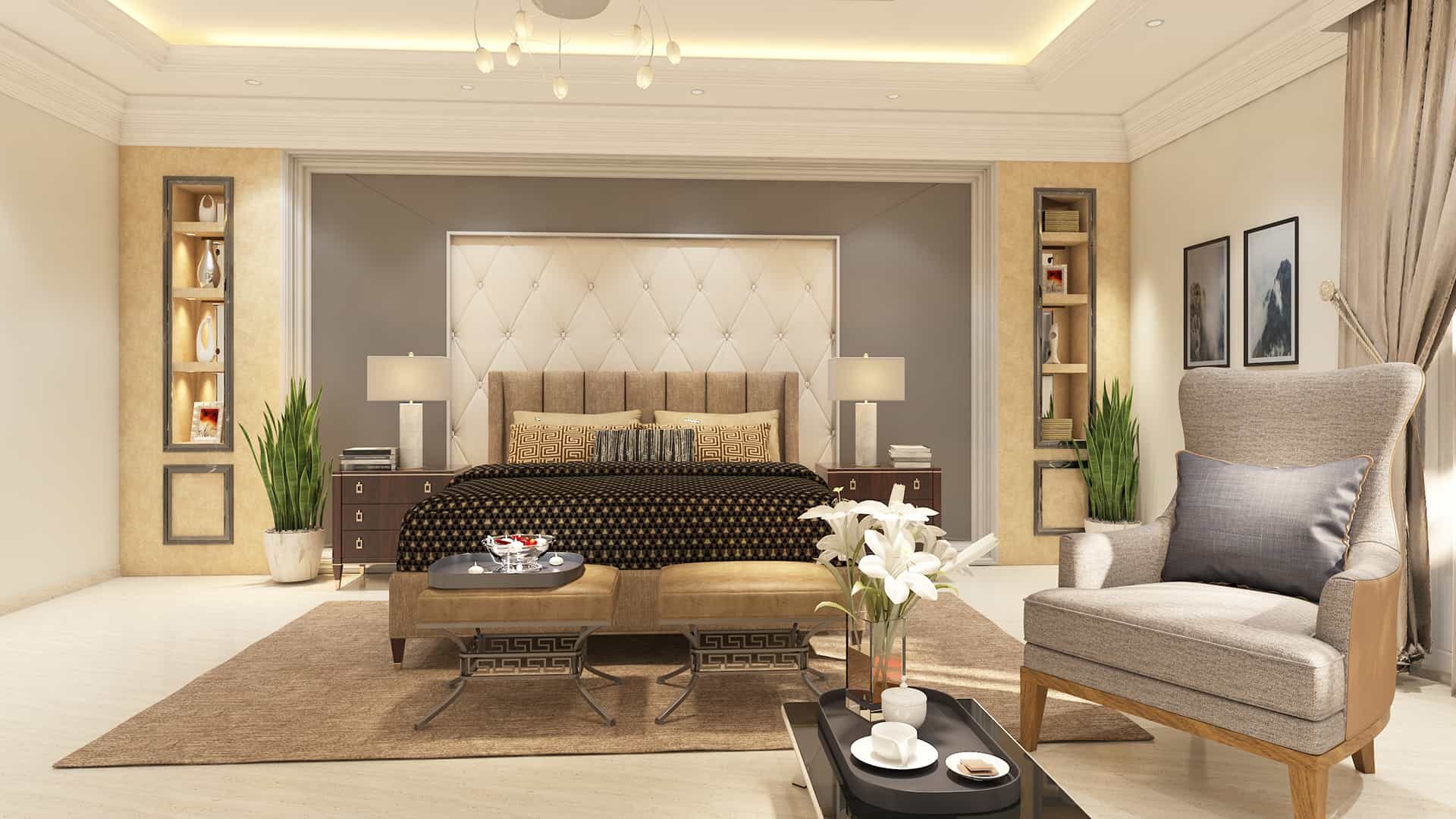 3D Floor Plan Rendering Prices
Globally, 3D Floor plan rendering services cost an average of $350 to $600 per plan. 
Rendered 3D floor plans show the layout of a home or property from above in a 3-dimensional fashion. Unlike a 2D Floor Plan, a 3D Floor Plan includes perspective which makes it easier to understand the size and layout of a space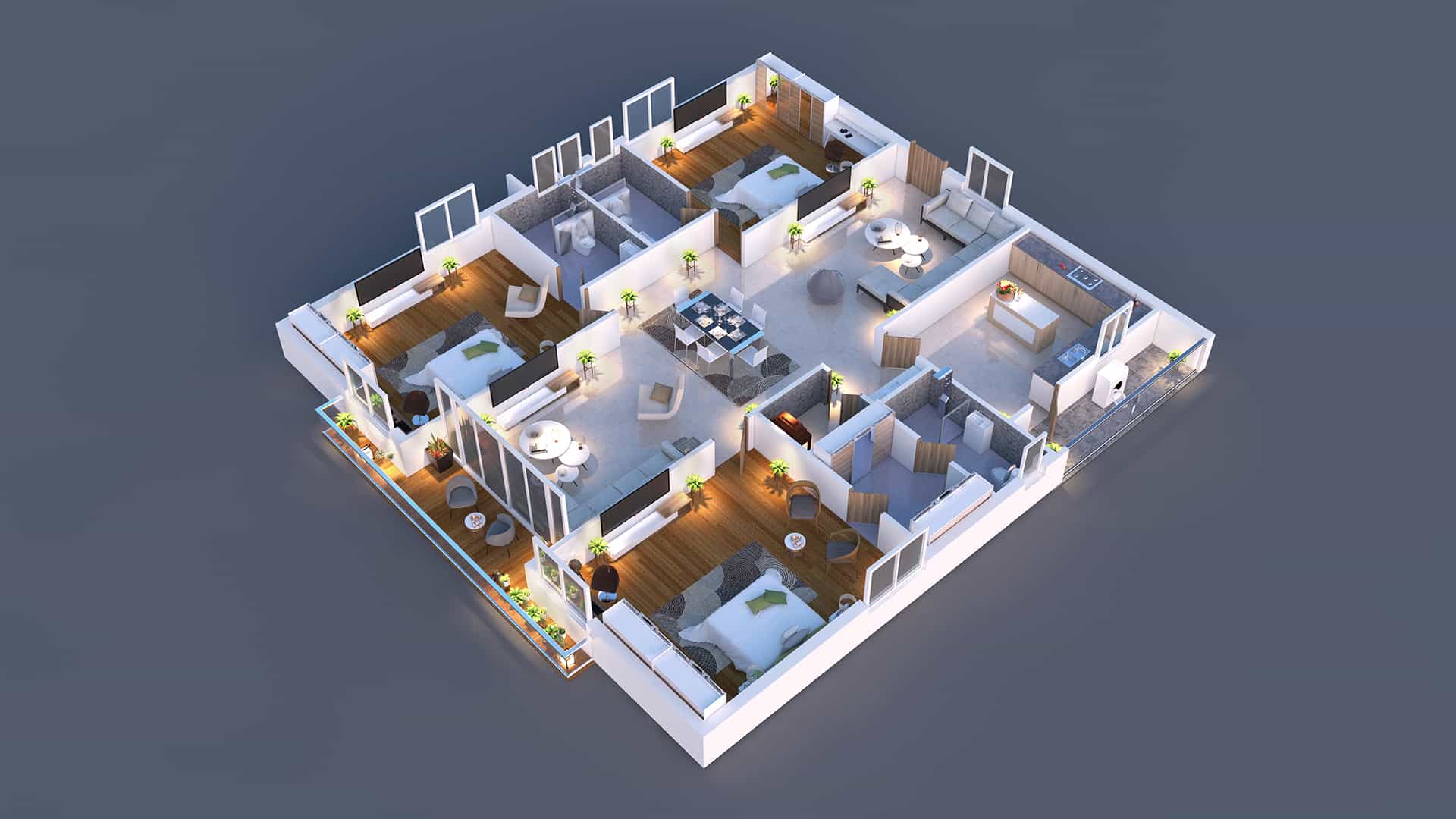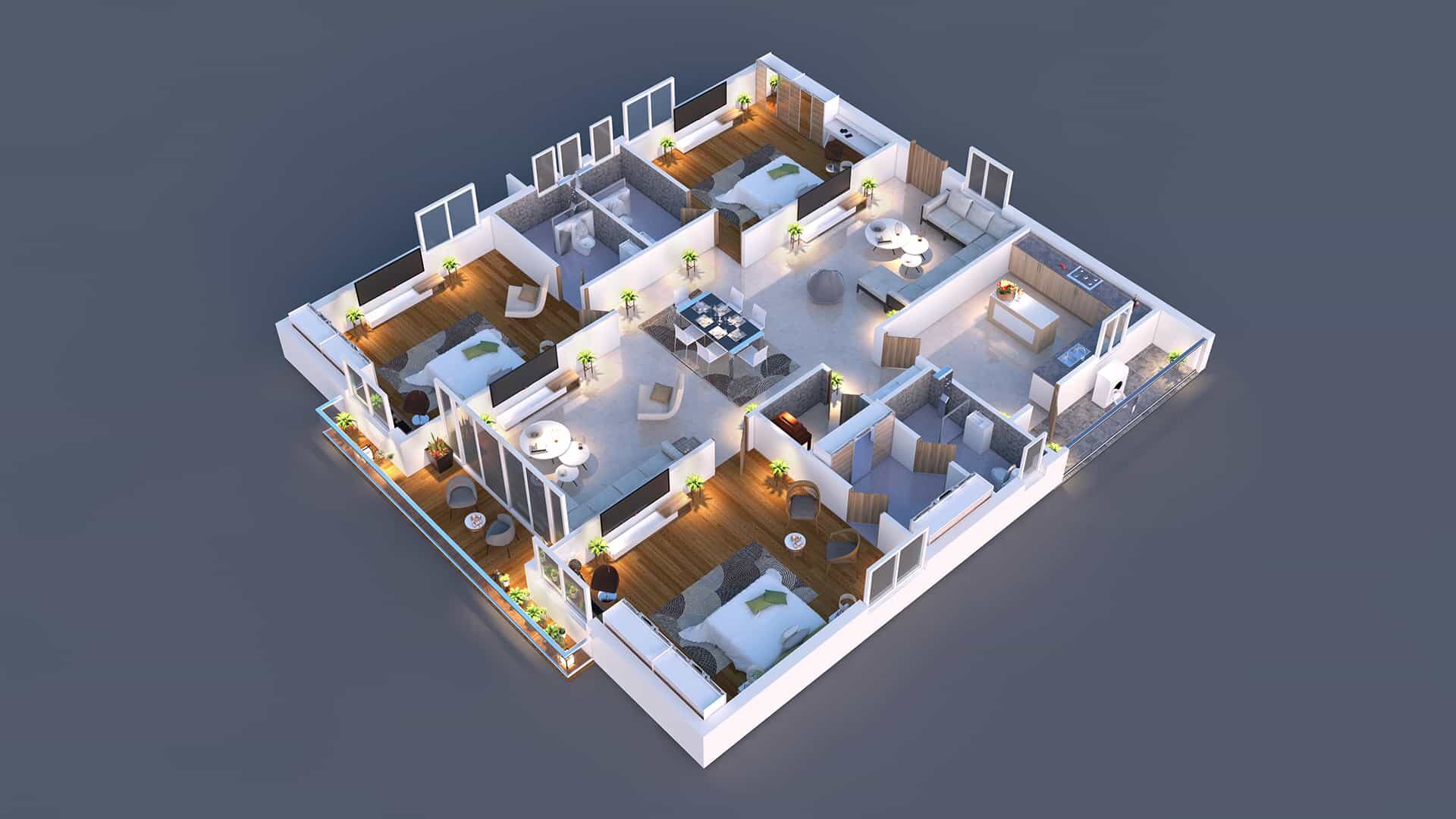 360 Virtual Tour or Panorama Prices
According to a recent report, 360 Virtual Tour or Panorama Services globally range between $750 and $2000. However, it also depends on the complexity of your projects.
Our graphic designers and visualization specialists have the expertise to develop a 360º tour of your ideation. The end-user can walk through the project and get an immersive experience in high definition.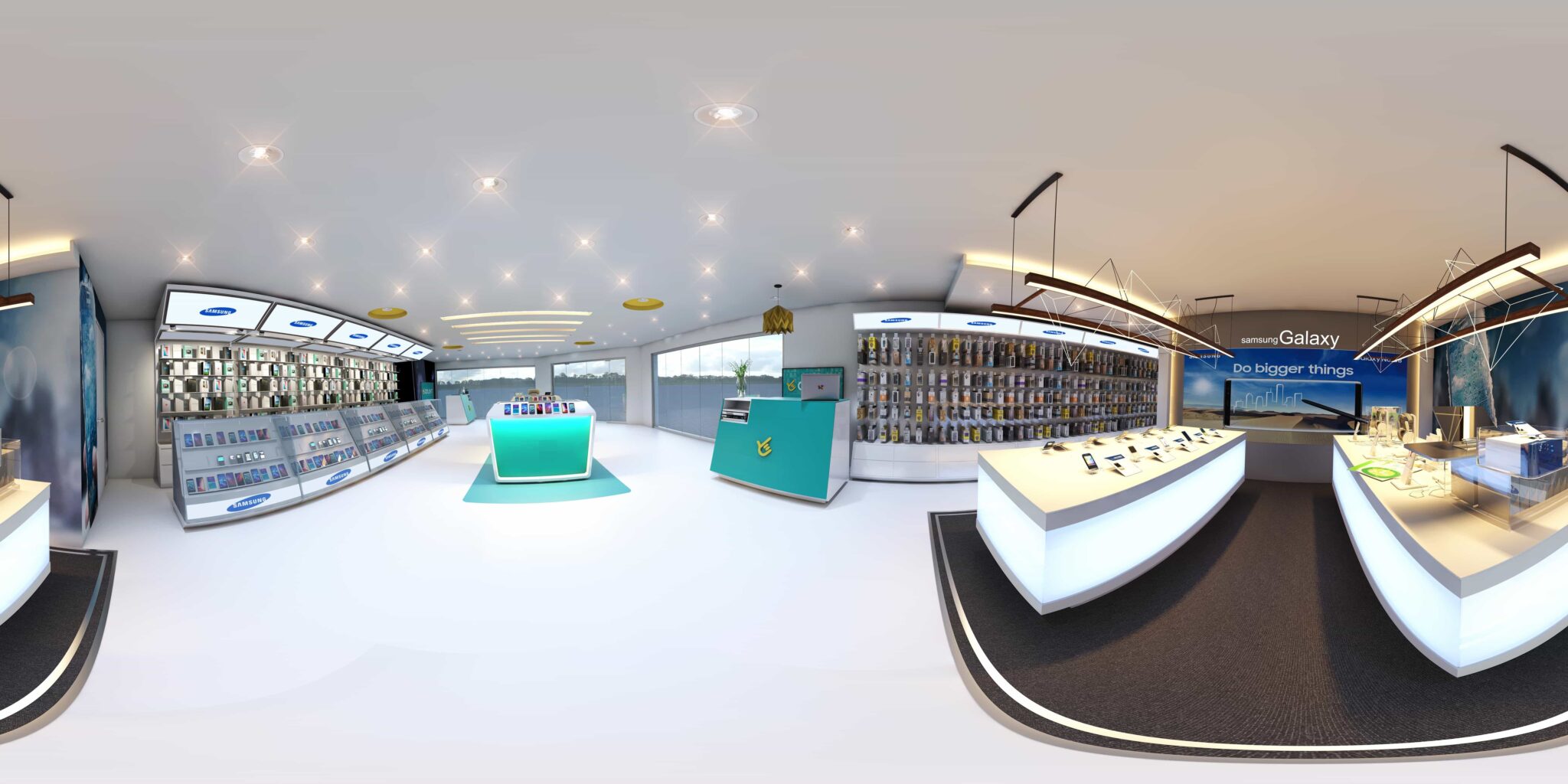 3D Animations and Virtual 3D Walkthroughs Prices
All over the world, the average price of 3D architectural animation services is between 2000$ – 8000$ Per Minute However, it also depends on the requirements of your project. If your project does not require high-quality work, there are also some low-quality 3D Animation options available.
3D animation brings to life architectural concepts and designs using specialized software. It involves 3D modeling of objects to be pictured, building and texturing the scene, and rendering lots of images which then will be shown in a single sequence. This increases both design and processing time, which increases overall prices.
Residential vs Commercial Projects
Most of our prices above are for residential rather than commercial visualization projects. Prices typically go up for commercial projects because commercial buildings are larger and take more time to design, and require a greater number of project images.
What is Average 3D Rendering Cost Per Hour all over the world?
We analyzed the Top 50 3D Rendering Experts on the world's top freelance platform and found that their average 3D rendering cost per house is between 20$ and 120$ per hour. Their pricing depends on the work area they specialize in.
How much does 3D Rendering costs?
In most countries, 3D renderings of exteriors and interiors cost 300$ to 500$ on average. The price of 3D Animation varies a little bit with the number of minutes you choose, but it will cost you 2000$ to 3000$ per minute.
How come our 3D rendering prices are so affordable?
This comes down to time and experience. As a team, we have completed more than 1200 projects and spent years building our current dream team. Although we are based in Houston, TX, we have done projects the world over. Thus, we are able to source the best talent at extremely competitive rates, while still ensuring that our employees get top-notch compensation along with a great work/life balance!
We have highly skilled 3D CAD artists who specialize in interior renderings, exterior renderings, floor plans, commercial and residential renderings, as well as 3D animations and virtual reality tours. Our 3D CAD artists are at the forefront of our industry, so they pay attention to detail.
What is the process for developing a Architectural 3D Rendering pricing quotation?
The price of our services varies depending on many factors, including:
Understand client requirements including any site plans and reference images supplied

Level of Detail required in the model

Environment and Texturing

Lighting and camera

Post-production

Number of views

Deadlines
For each client, we provide a customized rendering. This requires us to request blueprints / plans / elevations / sketches / pictures from potential clients. In as little as 1-2 days after receiving your information, our team will look at your requirements and provide you with a quote. Our renderings are often completed before other companies can deliver a quote.
BENEFITS OF 3D ARCHITECTURAL RENDERING SERVICES
There are many benefits of working with a high-quality 3D artist like the ones we have on our team, including:
Highly Experienced Team
We offer the most competitive pricing out of any of the studios in North America, we have a huge team with hundreds of thousands of hours of combined experience that we've sourced from around the globe.
Save Time
Once you factor in the time, skill, and money it takes to construct a 3D rendering yourself, you will probably agree that outsourcing your 3D rendering project really is the best option.
Save Money
As if the time and knowledge issues aren't enough, the software and computer equipment needed to make high-quality 3D architectural rendering files are very expensive. With a company or individuals who need such rendering services on an infrequent basis, it is not something that will prove to be worth the investment as the rendering price is a much lower cost than the outlay for capital-intensive quality equipment.
GET A QUOTE ON YOUR NEXT PROJECT
Frequently Asked Questions