When it comes to exterior design, you want the best of the best. Luckily, there are many great exterior design software programs out there that can help you create beautiful designs for your home or business.
In this blog post, we will discuss 23 of the best exterior home design apps & software programs available in 2022.
We'll also provide a brief overview of each program so that you can decide which is right for you.
Here are the Best Exterior Design Apps & Software For You in 2022
1. 3D Max – Best Exterior Home Design App & Software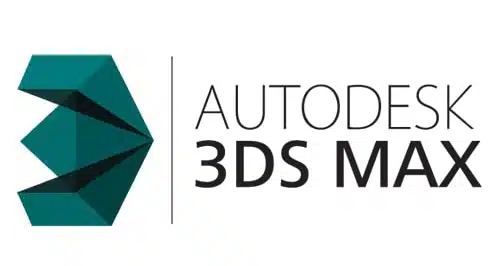 As a designer or architect, you need rendering software that can create 3D objects, special effects, and architectural visualizations. 3ds Max fits that bill perfectly and is priced at $1,700 per year.
With a free 30-day trial available, there is no excuse not to try it out.
The software contains everything you need for rendering, including a library of ready-made models, materials, lighting effects, textures, and much more.
You can use the exterior visualizer app, to begin with, the construction of the layout, and determine the location of the doors and windows.
With the help of virtual cameras in this exterior rendering tool, it is convenient to choose favorable angles. When working with that interior and exterior design software, you can model objects.
The rendering process is carried out through external renders Like Vray, Corona Render, Etc. All in all, 3ds Max is an excellent choice for designers and architects who need reliable rendering software.
As part of our 3D Exterior Rendering Services , this is our favorite software that helps us create stunning 3D exterior renders and animations that genuinely satisfy our clients.
For exterior renders & home design, 3D Max is undoubtedly the best and easiest software to use
Sale
Bestseller No. 1
Sale
Bestseller No. 3
Sale
Bestseller No. 5
2. Vray
V-Ray is one of the best plugins for 3ds Max and a powerful exterior visualizer. Thanks to flexible settings in the exterior house design app, you can get the most realistic exteriors. This home exterior design software has been constantly improving over the years.
You can also create your unique materials and textures in this home exterior visualizer app. The exterior home design app allows you to experiment with graphics.
To fix the texture, you just need to drag it with the mouse onto the object. It works both in CPU and GPU. The home exterior software is suitable for projects of virtual exterior design of any complexity.
V-Ray gives you the power to create the highest quality visuals possible without any extra effort.
That's why V-Ray is trusted by architects and visualization artists all over the world.
The price of Vray is €629 per year & it's available on Windows, Linux & macOS.
3. Lumion 3D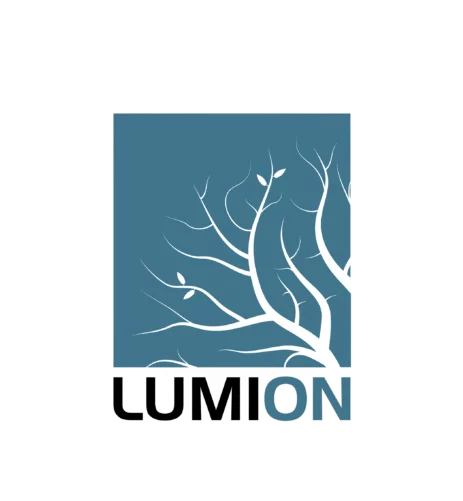 Lumion is a powerful 3D exterior design tool that offers architects and designers a real-world context for their projects.
With over 5600 objects available, including landscaping items, cars, people, and exterior items, Lumion provides a comprehensive toolset for creating beautiful house exteriors.
The price of Lumion is €1499 per license, but this will be a lifetime.
Avialble on Windows OS. This house rendering software is very simple, with a minimal number of buttons, settings, and relatively fast rendering.
While there are some truths and disadvantages in terms of setting materials, quality of vegetation, and incorrect light, overall Lumion is an excellent choice for anyone looking for a powerful yet simple tool for creating stunning 3D visuals.
4. SketchUp

SketchUp is a versatile tool that can be used for a variety of projects, from personal tasks to large commercial ventures. The home exterior design tool integrates well with other Google services, allowing for the calculation of lighting based on location.
This feature makes it perfect not only for designing homes but also for planning layouts of local areas. In addition, the exterior rendering program provides great opportunities for landscape design, 3D printing, housing planning, woodworking, and more. With Sketchup, you can create individual objects as well as entire exteriors with ease.
As a result, it is a valuable tool for anyone looking to add a personal touch to their home, architectural project, or Real Estate Renderings.
5. Revit

Autodesk Revit is one of the best programs for exterior design and renovation planning. The home rendering software was created specifically for the architectural and construction design of buildings, layouts, interiors, and exteriors.
With Revit, you have a simulated scene as well as a detailed drawing of the house. Adjustments made in the process are displayed on 3D objects and in the drawing.
This house exterior design app also works well in conjunction with 3ds Max – models are amenable to mutual export. In addition, the exterior makeover app has a huge built-in library of ready-made objects.
You can easily set the materials and textures of buildings and landscaping objects.
With Revit, you can create high-quality visualizations of your project in real time. Thanks to these capabilities, Autodesk Revit is one of the most popular programs among architects and designers.
6. Cedreo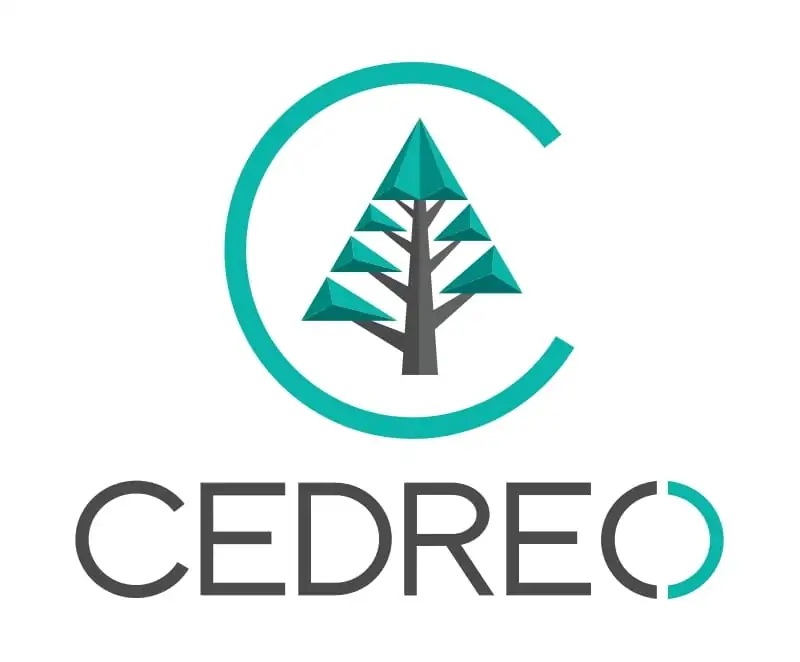 Looking for an easy-to-use and powerful 3D home design software? Look no further than Cedreo! With Cedreo, you can draw a complete house in less than 2 hours, easily furnish your project with over 7000 products and materials, and render stunning exterior designs – all in just 3 easy steps.
Plus, Cedreo offers a free plan with limited features, so you can try it out before committing to a paid plan (which starts at just $99/project per month).
So if you're looking for a great tool for exterior design rendering, Cedreo is a perfect choice!
7. Dream Designer
Looking to renovate your home but not sure where to start?
Dream Designer is a free home exterior rendering software that makes it easy to visualize different design possibilities for your home.
With a wide range of customization options for most front elements such as exterior wall color, materials, windows, tiles, trim, and entrance door, you can easily create or renovate your living space with this app.
Plus, the impressive exterior design diagrams and materials designed by Royal Building Products are sure to inspire your next home renovation project!
So whether you're a beginner or a seasoned pro, Dream Designer is the perfect tool for making your home renovation dreams a reality.
8. Hover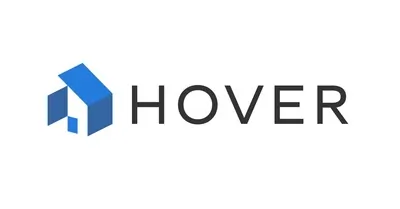 Hover is a new mobile app that allows users to see what their house would look like with a new exterior. The app includes a 3D model of the house that can be customized with different materials and colors for the walls, roof, windows, etc.
The app also provides accurate floor plans and measurements for the renovation.
This is a great app for beginners who want to see what their house could look like with a new exterior without having to commit to the project.
The only downside is that you need to schedule a meeting with Hover to get pricing information. Overall, this is a great app for anyone considering a home exterior renovation.
You can download this app on ios stores & Play stores for free.
9. Provia Visualizer

If you're considering a home exterior makeover, the first step is to choose the right design software.
Provia Visualizer is a great option for those looking for an easy-to-use interface and 100% personalization.
With this free exterior house design software, you can upload your photo or use one of the many provided by the app.
Provia Visualizer gives you the ability to customize windows, roofs, doors, shutters, trim color, vents, and siding/exterior color and material. The only downside is that you need high-quality images for the best results.
However, if you have access to quality photos, Provia Visualizer is an excellent choice for your home exterior design needs.
10. Virtual Architect
The Virtual Architect Ultimate Home Design With Landscaping and Decks software is a versatile tool that can be used for everything from designing a new home to landscaping an existing one.
The app offers a huge library of 3D graphics and powerful tools, making it easy to create beautiful plans in both 2D and 3D.
The wizard-based interface is easy to use, even for users without experience, and the ability to import previous plans makes it an ideal choice for those who want to update their homes.
Best of all, the one-time purchase price of just 99$ makes it an excellent value for money.
Windows users will appreciate the ability to run the software on their PC. Whatever your needs, the Virtual Architect Ultimate Home Design With Landscaping and Decks software is sure to meet them.
11. Menards Design-It-Center
Do you want to see what your home would look like with a new coat of paint or different roof shingles?
Menards Design-It-Center can help you visualize the changes you want to make to your home's exterior.
With this free software, you can upload pictures of your current home or prospective home and experiment with different exterior colors, materials, and roof shingles. You can also edit one of Menards' sample photos.
The possibilities are endless! Not only is Menards Design-It-Center fun to use, but it's also a great way to get ideas for your next home project.
So what are you waiting for? Download the software today and start exploring!
12. Live Home 3D
Live Home 3D is an advanced home, interior, and landscape design software that offers a wide range of features for creating detailed plans and drawings, working in 2D and 3D environments, and real-time 3D rendering.
The exterior design simulator has a huge number of different functions, including the ability to create detailed plans and drawings, edit landscapes and exteriors, and share the results with clients, colleagues, friends, and family.
The software also includes a large library of 3D objects and materials, making it easy to create realistic simulations of homes and gardens.
Plus, the software's real-time rendering engine allows you to see your designs come to life in minutes.
Whether you're a professional architect or an amateur gardener, Live Home 3D is an essential tool for anyone interested in home design.
13. Lumion LiveSync
Lumion LiveSync is a free plugin that creates an online link between Lumion and several of the most popular architecture software, including Revit, SketchUp, ArchiCAD, Rhino, Vectorworks, and AutoCAD.
With Lumion LiveSync you can achieve fast, high-quality house exterior rendering. One of the main advantages of the exterior house app is that it instantly provides you with beautiful, highly detailed visualizations of your architectural model uniquely.
This makes it easy to see how your design changes will impact the overall look of your project, without having to render each change separately.
And because Lumion LiveSync is updated in real-time, you can make changes to your model on the fly and see them reflected immediately in Lumion.
This gives you the flexibility to experiment freely with different design options and helps you find the perfect solution for your project quickly and easily.
14. Planner 5D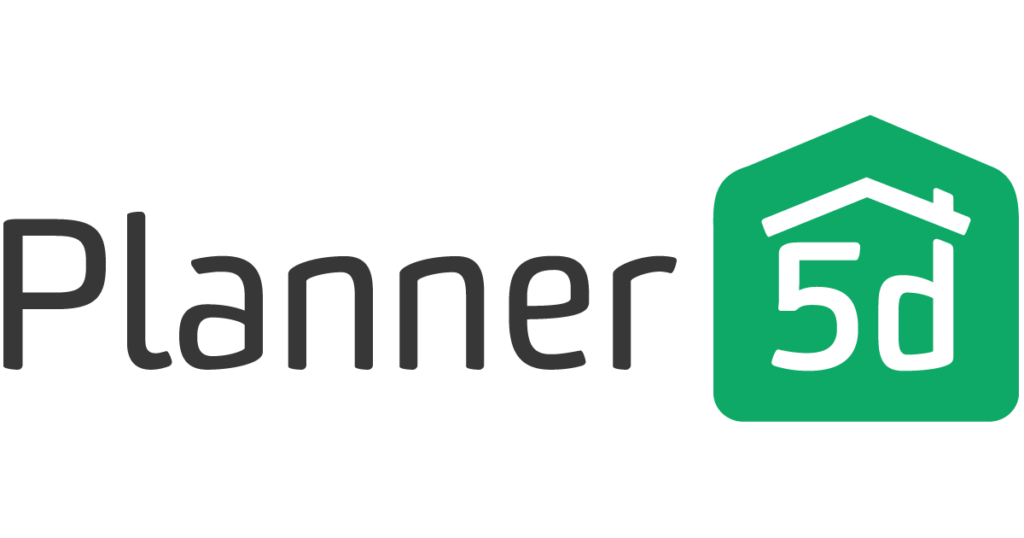 Planner 5D is a free exterior home design tool that lets you edit and view your home design in 2D and 3D. You can use ready-made projects and add your ideas and elements to them. Or start over from scratch.
In the exterior house design tool, you can build a house by the sea or a lake and plan the landscape around the house: a swimming pool, trees and plants, paths and lawns, garden furniture, and lighting.
You can also choose to view your design in different seasons, so you can see how it will look in spring, summer, fall, or winter.
Plus, it's completely free to use – just download it from Google Play Store or the App Store. So why not give it a try?
15.DreamPlan
DreamPlan is a free home design software that allows you to plan and design the interior and exterior of your home, condo, or apartment. You can customize colors, textures, furniture, decorations, and more.
With this software, you can also plan out exterior landscaping ideas and garden spaces. DreamPlan is available for Windows and is easy to use.
With this software, you can design the outside of your house and realize your dream home plan in minutes.
16. Alside Visualizer
Alside is a siding company that offers its own siding materials and a free siding visualizer. With the visualizer, you can customize exterior colors, tiles, etc. You can use the visualizer to create projects, save them, and create reports.
You can also upload your own images or choose from those already in the app.
The siding app is easy to use and helps you render every aspect of your home's exterior.
17. GAF Virtual Remodeler
GAF is a unique app that allows you to design the exterior of your house online for free. The manufacturer, GAF, focuses on the cover of houses, so you can only work with its products in the software.
However, you can also visualize exterior walls and trim, and make virtual siding on house.
In the home remodel visualizer, you can decide both the material and color of the roof, as well as the materials for the walls or the colors of the exterior paint.
This makes it easy to get an idea of how your house will look after a remodel without having to commit to any changes.
Plus, GAF offers a wide range of products to choose from, so you're sure to find something that will fit your style.
So if you're thinking about making some changes to your home's exterior, be sure to check out GAF.
18. Roomsketcher
Among the many great features of Roomsketcher is its ability to help you design the exterior of your home. With extensive functionality that allows you to draw house exteriors in 2D and 3D plans, the program makes it easy to bring your vision to life.
And because it works online, you can easily access it from anywhere, whether you're at home or on the go. Plus, there are also applications on Android and AppStore.
Most importantly, the exterior design program is easy to learn and use, so you'll be able to get started right away.
With so many features and benefits, Roomsketcher is the perfect tool for anyone looking to create a beautiful home exterior.
19. Adobe Photoshop
As any graphic designer knows, Photoshop is an essential tool for creating stunning images. Thanks to its wide range of features, it can be used for everything from touching up photographs to creating completely new images from scratch. For those who work in post-production, Photoshop is an invaluable asset.
The ability to add textures, lighting effects, and other elements can help to create photorealistic images that are truly works of art.
And thanks to the regular updates, the software only continues to get better and better.
While the monthly price of $20 may seem steep, it is a small price to pay for such a powerful and versatile tool.
Whether you're a professional graphic designer or a hobbyist who likes to dabble in photography, Photoshop is sure to be a valuable addition to your arsenal of software programs.
20. Alure Home Designer
Alure Home Improvements has really stepped up thanks to its software that allows users to personalize the colors and materials used in their home renovations.
With so much personalization possible, it's easy to create a unique look that really reflects your own style.
And since you can work on your own residence's exterior, there's no need to hire an expensive designer. Just fire up the program and get to work! In addition to exterior design, Allure's software also lets you take on interior projects like creating a bold basement bar.
With budget-friendly modification packages available, there's no reason not to try out this great program for yourself.
21. Hoffman Weber House Design Software
Hoffman Weber House Design Software is one of the most popular tools used by homeowners to design their dream homes. With its 3D interactive model, it is easy to hit the minute details while designing your house.
This software also allows you to design the house in a 3D format, so you can plan roof replacement projects.
Other than that, you can choose from a wide range of aesthetically pleasing colors to paint anywhere around the house. The best part is that it is free to use!
23. Window World Visualizlier
Window World has always been a trusted name when it comes to windows. The brand offers a wide range of products that are not only stylish but also very functional.
The Window World Visualizlier is one of the latest additions to the brand's portfolio, and it is by far one of the best exterior visualization software in the market. The application is very easy to use, and it allows you to change your window settings without having to waste time on labor.
The best part about this smart application is that it is very affordable, and it offers a wide range of features that are sure to meet your needs.
If you're looking for an easy-to-use and cost-effective way to change your exterior windows, the Window World Visualizer is the perfect solution for you. Give it a try today, and you'll be glad you did!
Exterior Rendering Software Buying Guide
1. Why is it important to have good exterior design software?
When it comes to design, first impressions are everything. In today's competitive market, it's more important than ever to make sure that your home or business makes an excellent first impression on potential buyers or customers. Good exterior design software is one of the best ways to ensure this.
This type of software can help you to create a virtual model of your property, allowing you to see how it would look with different features and finishings.
With exterior design software, you can experiment with different colors, materials, and landscaping options until you find the perfect combination for your home or business.
In addition, exterior design software can help you to visualize the finished product before you even begin the construction process. This can save you time and money by allowing you to avoid making costly mistakes.
Whether you're planning to sell your home or simply want to make sure that it looks its best, exterior design software can be an invaluable tool.
2. What are some of the features that you should look for in a good exterior design software program?
When it comes to exterior design, there are a few key features that you should look for in a software program. First, the program should be easy to use and allow you to quickly create a 3D model of your home.
Second, the program should have a large library of objects that you can use to furnish your home. Third, the software should be able to render realistic images of your home so that you can see how it will look when it is completed.
Finally, the program should allow you to create multiple versions of your design so that you can compare different options. By keeping these features in mind, you will be able to find the best software program for your needs.
3. How much does a good exterior design software program cost, and where can you find one that fits your budget?
There is a lot to consider when choosing exterior design software. The first thing to think about is your budget. How much can you afford to spend on a program? There are a variety of programs available, ranging in price from a few hundred dollars to several thousand. Once you have an idea of your budget, you can start looking for a program that fits your needs.
Final Thoughts about Best Exterior Design Apps & Software:
Hope you found the best exterior design software in our blog post, if you found our post helpful share it with our social media network. Because sharing is caring…