Are you thinking about renovating your building? There are three different routes you can take.
You can renovate, which can be a quick way to update your building's look without the hassle of moving out first.
You could also remodel your building, which would involve more work and changing up the interior. Finally, if you want to change the whole look of your property, then restoration is for you.
Now a day many interior design apps also come and take the benefits of them to renovate your complete house or room like a professional
What is a restoration?
Restoration is the process by which you return the building to its original condition. It is appropriate for properties that have historical significance.
There are two types of restoration: interior/exterior and structural.
The exterior process restores the property to how it looked at its original construction date—stone or brick masonry must be cleaned or repaired to match the existing look.
The interior process restores buildings with open interiors (such as churches or theaters) so they can be used for their original purpose.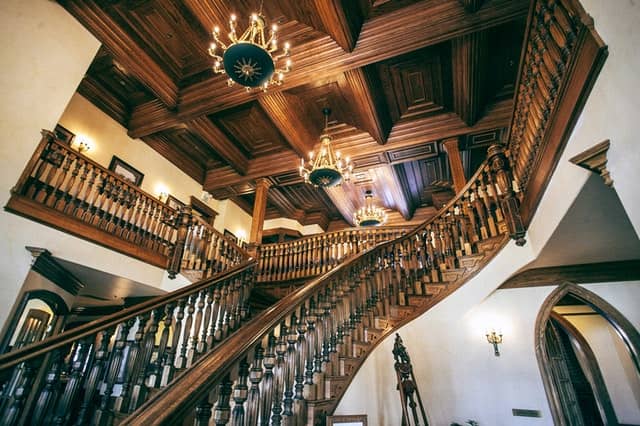 When restoring an older building, contractors need to pay special attention not only to architectural features but also to structural details. Such details may include things like roofing materials, downspouts, gutters, and siding materials, all of which should be appropriate for the historic nature of a building.
What is a renovation?
The process of improving or altering a building. According to Merriam-Webster's definition, renovating is restoring an original or good condition. If you have your house built in 1850 and want to turn it into your dream home, you may do some renovation.
Sometimes a renovation also includes remodeling work. When we talk about renovation work in the context of old buildings, we mostly refer to exterior or interior architectural changes.
Examples of renovations include repairing or replacing plumbing, updating electric wiring, or adding air conditioning. Another example could be an upgrade from a gas furnace to an energy-efficient heating system.
If you're only changing your cabinets because they are old or if you want to refinish them and give them new life without updating other aspects of your home's interior then it doesn't qualify as renovation work.
What is a remodel?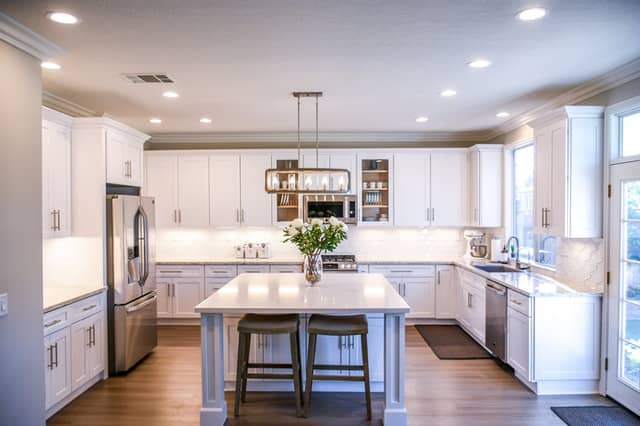 A remodel is just what it sounds like: altering an existing space without significantly changing its footprint. For example, if you're redoing your kitchen but keeping its layout intact—the same number of square feet for cabinets and appliances—it's a remodel. This can be relatively cheap to pull off because you're not making any major changes to the structure of your home.
That said, don't underestimate how disruptive a remodel can be; doing it yourself will save money in labor costs but could prove disastrous if you cut corners or take on tasks that aren't well within your skillset.
Renovation versus remodeling: An in-depth look
While many people use remodel and renovation interchangeably to describe building upgrades or changes, they are actually quite different. A renovation is a refurbishment of an existing space that can only be done on an already constructed structure. A remodel is a more general term that could encompass anything from installing new cabinets to adding an entirely new room.
Price: While renovations can cost less than restoration, they're more time-consuming. When you build a renovation, you have to take your building apart piece by piece, which means more time without an office (or without working), which in turn means lost revenue. But with a remodel of space, you can continue to work while new walls are put up or ceilings are redone.

Time : In order to decide whether you should renovate or remodel, your first step should be to evaluate how much time and effort you want to put into a space. In general, building renovations take place over a longer period of time, while projects like remodels can be completed in a shorter amount of time. When it comes to remodeling, there's often no need for construction crews; instead, it can be as simple as updating kitchen countertops or bathroom fixtures.

Project Scope: Renovating your home or building mainly changes its appearance, while remodeling changes its functionality. A renovation can upgrade the technology in your building and install new appliances and fixtures. If cosmetic changes aren't enough to fix a problem, a remodel allows you to completely alter the space.

Customization Options : In addition to giving your building a more modern appearance, renovations can also include functional upgrades, but they cannot alter the structure of the building. A complete remodel is needed if you want to tear down a wall or completely redesign the space.
Which type of project is best for you?
A building restoration expert will work on old buildings or homes, as well as commercial properties. If you're working with an older building, they'll try to bring it back to its original glory. With renovation experts, they focus on creating new facilities in place of old ones. They can be used for almost any commercial or residential property.
How much does it cost? You can expect to spend between 7 percent and 10 percent of the building's value on a complete remodel. You can expect to spend between $35,000 and $50,000 if you're remodeling a room in a $500,000 commercial building, for example. A renovation is usually the best option if you are unable to put away that much money.

How much am I willing to change? Could you repair your current building? A restoration offers the opportunity to improve the appearance and functionality of your room with some easy fixes. Is your goal merely to make your building look more modern or to update some elements to make them more functional? Renovations may be the perfect solution. Or, would you prefer to be greeted with a room you don't even recognize after the construction is finished? If so, you'll have to do a complete remodel.

Am I happy with the current room design? The look and feel of any space can be transformed with renovations and restorations. But if you do not like the design of the room as a whole and wish to remove a wall, add an extension or move the sink to the other end, you will need to spend the extra money on a remodel.

What is the role of Arch Visual Studio in the restoration, renovation, and remodeling of space? Design and visualization experts at Arch Visual Studio will assist you in visualizing the remodeled/renovated areas of the property using 3D rendering software. The typical cost for this service is about 1%-3% of the total construction cost.

FAQs about building renovations, remodeling, and restoration
What is renovation in a building?
The process of repairing a building's broken, damaged, or outdated structure. Renovations are usually either commercial or residential. Moreover, renovation may refer to doing something different or bringing something back to life, and it can apply to social contexts as well.

What is the difference between restoration and renovation?
Minor repairs such as repainting walls and replacing broken windows can be done by restoration. When there is a need for more aesthetics and functionality to the building without altering the structure, renovation is the way to go.
Why are buildings renovated?
Renovations allow us to increase space, decrease energy use, add new technology, make more luxurious, preserve cultural heritage, and bring the properties up to modern standards while preserving our building's heritage.
The renovation has many benefits, among them the enhancement of living comfort and indoor climate.
What is building Remodelling?
The remodeling of a building involves changing the layout and structure as well as the usage of space. Remodeling is more expensive than renovations and may require the services of professionals such as architects, plumbers, and electricians
What is remodeling in architecture?
Remodeling, in architecture, also known as home improvement, refers to projects that transform, maintain, restore and preserve elements of existing constructions. Examples include changing a single room (such as changing a kitchen or bathroom), adding an extension to an existing building, and altering its façade or structure.

Often these projects are undertaken by an owner-occupier with some experience in renovation and construction. Sometimes a professional remodeler will take on such projects for their clients.
Conclusion:
Renovating, restoring, and remodeling all depend completely on your needs and what exactly you want to accomplish. We hope this guide has been helpful to you. If you still are unsure, you can speak to our expert. They will help you choose the best option.
Our Services:
3D Interior Renderings
3D Floor Plan Services
3D Furniture Rendering Services
3D Jewelry Rendering Service
3D Kitchen Rendering Services
14 Best Interior Design Rendering Software Programs
15 Top 3D Architectural Rendering Companies
3D Architectural Rendering Services
3D Modeling Services
3D Product Rendering Services
3D Exterior Rendering Services
You May Also Like:
3D Rendering Services Prices & Cost: The Definite Guide
What is 3D Architectural Visualization? A Complete Guide
Best Exterior Home Design Apps & Software
14 Best Free Drafting Software