Designing your home can be a daunting task. There are so many things to consider – from the color of the walls to the type of flooring. But don't worry, we're here to help!
This blog post will discuss 20 of the best free home interior design apps and software.
Whether you're just starting or you've been designing homes for years, these tools will help you create beautiful spaces that you and your family will love!
Top 20 Free Home Interior Design Apps & Software
These are the best free home interior design apps & Software this you can use without any hassle for your work.
1.SketchUp
If you're looking for powerful 3D home design software that's free to use, SketchUp is the perfect solution.
This intuitive program lets you design your dream home in minute detail, allowing you to add or remove rooms, furniture, and fixtures with ease.
What's more, SketchUp is immersive enough to make it feel like you're moving through your future home while being flexible enough to make it feel as if you're working with pen and paper.
In addition to its user-friendly interface, SketchUp also offers an impressive array of features, making it the most comprehensive free 3D design software on the market.
Whether you're an experienced designer or a complete novice, SketchUp is the perfect tool for bringing your vision to life.
2. Floor Planner
Floorplanner is a tool that lets you design and decorates your space in 2D and 3D. You can use it to plan the layout of your furniture and see how different pieces will look in your home.
You can also use Floorplanner to design the perfect kitchen or bathroom and see how different combinations of fixtures and fittings will work together. And best of all, Floorplanner is free to use.
You don't need to download any software, and you can access all of its features from any internet-connected device.
So whether you're planning a complete renovation or just redecorating your living room, Floorplanner is the perfect tool for the job.
Wants help, check out our services: 3D Floor Plan Renderings
3.SmartDraw
SmartDraw is a powerful tool that can be used for creating floor plans. It offers a wide range of features that make it easy to create detailed and accurate plans.
Perhaps most importantly, SmartDraw makes it easy to add doors, windows, and other elements to a plan.
This can be a huge time-saver when creating plans for large buildings. In addition, SmartDraw offers a wide range of templates that can be used to create plans for a variety of different building types.
This means that you don't have to start from scratch every time you want to create a new plan.
Overall, SmartDraw is an invaluable tool for anyone who needs to create floor plans on a regular basis.
Recommended Only For You!
Bestseller No. 1
Bestseller No. 2
Bestseller No. 3
Bestseller No. 4
Bestseller No. 5
4. Planner 5D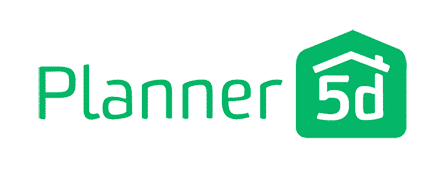 When it comes to home design, there are a lot of different factors to consider. From the layout of the rooms to the style of the furniture, every detail needs to be carefully planned in order to create a cohesive and stylish space.
However, with so many different design elements to choose from, it can be difficult to know where to start. That's where Planner 5D comes in.
This user-friendly tool allows you to experiment with different ideas and see how they would look in your home before you make any commitment.
Plus, the realistic 3D renders to give you a true sense of what the finished product will look like. Whether you're planning a complete renovation or simply redecorating a single room, Planner 5D is the perfect free home interior design apps and software bring your vision to life.
5.HomeByMe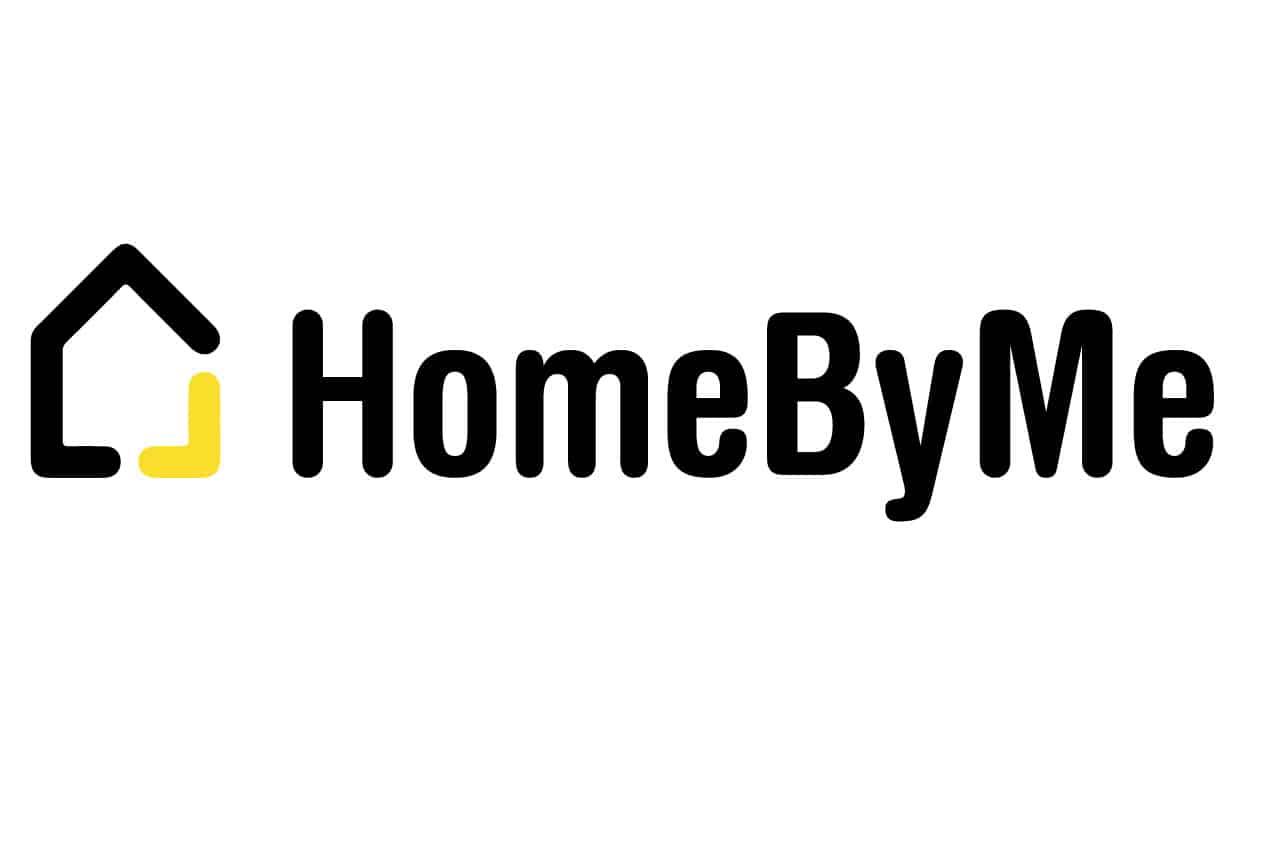 If you're looking for a new way to design your home, then you should definitely check out HomeByMe. It's a free online tool that lets you use actual products to furnish and decorate your home.
The way it works is that brands add their products to their catalog, which means you'll be able to choose from a wide range of items.
Plus, all of the features are free, so you can experiment with different designs without having to worry about spending any money. So if you're looking for best free home interior design apps and software then be sure to check out HomeByMe.
Wants help, check out our services: 3D Exterior Rendering Services
6. Roomstyler 3D Home Planner
Roomstyler 3D Home Planner is an easy-to-use program that lets you create a custom room in minutes. With just a few clicks, you can add walls, windows, doors, and furniture to your room.
You can also change the colors of your walls and furniture and add new items to your room from the Roomstyler 3D library. If you have any questions, there is a tutorial video available for every question.
Roomstyler 3D Home Planner is the perfect tool for anyone who wants to create a custom room without spending hours doing it.
7. DFS Room Planner
When you're looking for a new sofa, DFS Room Planner is the ideal place to start your search. Not only can you browse through our wide range of sofas, but you can also use our 2D or 3D view to redesign your room.
This is perfect if you're redecorating or moving into a new home, as you can input your measurements and choose a room shape, wall color, and floor covering. You can even add accessories to enhance the space, plus play around with decor to complement your chosen sofa.
Once you've found the perfect sofa for your home, you can be confident that you've made a sound investment that will last for years to come.
Wants help, check out our services: 3D Interior Visualization Services
8. Carpetright visualiser
Carpetright's flooring visualiser is a great tool for anyone considering new flooring. With it, you can see what your room will look like with different types of flooring and wall colors.
Simply take a photo of your room (or select a sample room) and upload it onto the visualizer. You'll be able to customize the wall color and flooring type. From there, you can save your rooms and order swatches, bringing you one step closer to your dream room.
The visualizer provides both 2D and 3D views, so you can get a realistic sense of what your room will look like. Plus, you can view the visualizer on any device, making it easy to use anywhere, anytime.
So if you're considering new flooring, be sure to check out Carpetright's visualiser.
Wants help, check out our services: 3D Product Rendering Services
9. Easy Home Styler

If you're looking for a user-friendly program to design your dream home, Homestyler may be the perfect fit. With this program, you can easily create floor plans in 2D and 3D, with accurate measurements.
Once you've mastered the basics, you can browse the Homestyler library for thousands of real products to add to your rendering, including paint, flooring, furnishings, art, and more.
The items you choose will be placed in your design using a 1:1 scale. Homestyler also creates a photo-realistic panorama visualization for you to explore.
And if you need help along the way, there's an extensive user manual and customer support forum available. So why not give Homestyler a try? It just might be the best room design software for you.
10.AutoCAD LT
AutoCAD LT is a versatile interior design program that is popular among decorators, architects, engineers, and construction professionals.
This reliable software allows users to design, draft, and precise document drawings with 2D geometry. The mobile app for AutoCAD LT makes it possible for users to view, edit, annotate, and create drawings anytime, even offline, on a smartphone or tablet.
AutoCAD LT is compatible with both Mac and Windows operating systems. With its many features and capabilities, AutoCAD LT is an essential tool for anyone who needs to create accurate drawings and sketches.
11.SketchUp Pro
As a design professional, SketchUp Pro is an essential tool in your arsenal. With its easy-to-use modeling suite, you can quickly create detailed 3D models for anything from passive buildings to contemporary furnishings.
And with its compatibility with virtual reality platforms like Microsoft HoloLens, HTC Vive, and Oculus, you can even walk your clients through an in-progress project.
This design software is an essential tool for any design professional who wants to be at the cutting edge of their field. Thanks, SketchUp Pro!
12. Autodesk 3D Max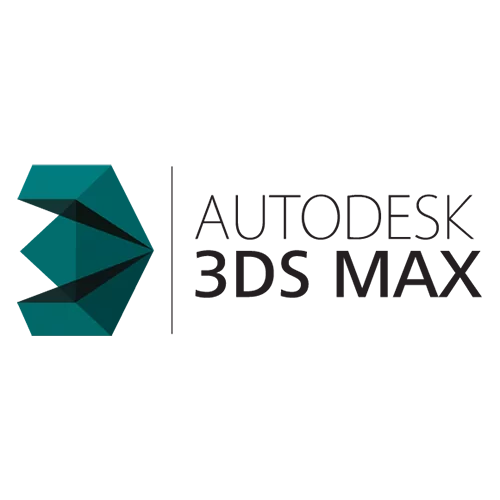 Ready to take your interior design work to the next level? With Autodesk's 3ds Max, you can create breathtaking renderings that will amaze your clients and help bring your creative vision to life.
This powerful 3D animation and modeling software offers a suite of tools that make it easy to craft ultra-realistic images, models, and animations.
Whether you are designing an office building or crafting an intricate room layout, the advanced rendering capabilities of 3ds Max let you present every detail of your designs in stunning clarity.
And with its fully customizable material, texture, and color editor, you can ensure that your final designs look as realistic as possible.
So if you're ready to turn up the wow factor in your work, don't wait – start using Autodesk's 3ds Max today!
This is also one best free home interior design apps and software to try out!
Wants help, check out our services: 3D Architectural Animation
13. Autodesk Revit

Looking for interior design software that can bring your creative vision to life? Look no further than Autodesk Revit. This powerful platform offers everything you need to transform your sketches into construction-ready models.
Whether you're an expert designer or just starting out, Revit will allow you to seamlessly transition from concept to reality by automatically generating all the necessary MEPs, structural parameters, and building materials.
What's more, Revit's intuitive interface is incredibly user-friendly and makes it easy to collaborate with other team members. With 3D visualizations at your fingertips, you'll be able to see exactly how your designs will look once they are constructed.
Whether you're designing a small home renovation or a sprawling commercial complex, Autodesk Revit is the ideal tool for bringing your creative ideas to life. So why wait? Start experimenting with this one-of-a-kind interior design software today!
14. House Craft: Best AR Room Design App for IOS Users
House Craft is one of the free ios apps for designing your room. This AR in the interactive designer free app allows you to see your purchased furniture & decor in the right setting.
This means you can able to arrange all your desired furniture according to your length, width & height so you can match the design according to your needs. So this app is going to help you design your dream house or room easily.
This app uses your device's camera and the power of augmented reality to let you place fully rendered 3D models like furniture to adjust according to your need & fit them a in room.
This apps large catalog of furniture, so you can select desired furniture that you want to add to your room. You can able to see each side of your house design in 3d, so there will be very few chances of mistakes right? So definitely try out this house craft app.
Why Choose House Craft App:
Simple Interface & Easy to use no need for high technical knowledge
Simple AR Function to drop your furniture anywhere you want & adjust it according to your need
Use can use it on IOS & Mac
You will feel exactly how big objects are and how they'll fit
You can admire objects from any angle in any light
You can Save room configurations and try them out anywhere
15. Amikasa: Best App for Redecoration of House
Do you want to redecorate your house with the help of real furniture that you can immediately purchase that suits your house & need, then this app will help you to do so. The Amikasa app is going to help you take the right decision of purchasing any furniture for your room.
You can use this app AR system to lively add your room & desired furniture you like try it out, so this going to save you a lot of time, headache & money from unwanted exchanges.
This 3D Room Designer app lets you build, restyle, and redecorate your rooms using furniture, flooring, and wall colors from real brands
Why Choose Amikasa:
Purchase your favorite items directly from the app that you already tried in an app, so it makes it easy to taking buying decisions.
This app allows you to create, update and renovate rooms, add furniture, and choose floors and wall colors as well, meaning you can completely redecorate your house & see it live in a few minutes.
It also has a color chart to choose your scheme and floor and rearrange the furniture according to your need.
It has a Walkthrough mode that allows you to get a feel for your room design and layout and determine if it's the right fit for you.
Easy to share your designed room with your friends & family for getting their second opinion or more ideas
You can easily set the exact wall dimensions that match your space using the blueprint mode, placing windows and doors where appropriate.
Easily select your room space ex. rectangalar, t-shape. It makes it easier to adjust the furniture in the room if you already predefined your shape in the app.
16. Houzz: Best App for House Interior Design Improving & Ideas

Houzz is the best app for improving & designing your home. This app has a huge catalog of furniture, interior, decor items, garden, & home utensils with their real price & link to websites selling those products. This app is available on both the play store & ios store 
Why Choose Houzz:
While working with your sketches you can create notes & highlight zones. You can also share those designs on social networks easily.
Browse more than 25 million high-resolution photos of home interiors and exteriors. Choose by style, location, or room, such as kitchen or bathroom.
Save and share photos with friends, family, and home professionals.
Read Articles From their Editorial Staff and Design Experts for inspiration
Get advice from a Houzz community expert related to your home design & renovation, this is like a golden taco.
17. Home Design 3D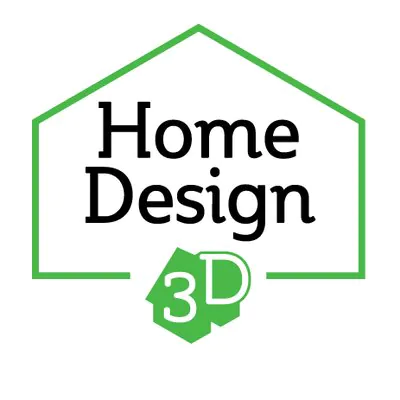 Home Design 3D is the best interior design application for a professional result at your fingertips. This will be the best interior design app if you want to do professional interior design of any type of room from scratch.
It gives all functions & capabilities that you need to create a professional interior designer. It's a free & paid plan with more or fewer features. This app is available on both ios & play store.
Why Choose Home Design 3D:
Various lighting methods & formats
Easily able to install all types of furniture like sofa, doors, windows & everything according to your room size.
Easily draw your floor plans in 2d & 3D
Design and decorate indoor & outdoor 1,500+ pieces of furniture Hundreds of textures
Visit your project in real-time 3D Walk through the result day and night
Import blueprints for more accuracy Save via Dropbox, OneDrive, or email.
Easily Manage your projects across all devices like a golden taco
Share your creations on the Gallery.
18. Roomele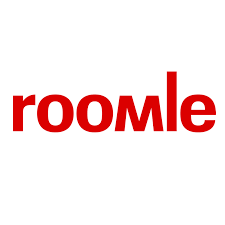 Roomle offers completely new planning and furnishing experience – on mobile devices as well as on the web. It´s simple, intuitive, and available anytime, anywhere. Draw floor plans and furnish them with a choice of thousands of products from well-known manufacturers.
Each piece of furniture is individually configurable and can be viewed "live" in real rooms in 3D and augmented reality. This will be great for professional architects & designers. Just because of its great features we added this to our list, and it's not free.
This app interior has great visualization quality compare to other apps on our list. This is only available on IOS Devices.
Why Choose Roomle:
Easily Draw floor plans with your fingertip, like on paper
You can able to Choose from thousands of furniture items from famous brands & purchase it
Easily Configure furniture to your wishes in live 3D
Share plans with friends and family and place virtual dream furniture into real rooms with augmented reality
Walk through virtual furnished rooms in 3D and check results from all angles
Support your imagination with visuals to make better buying decisions
Available For web, iOS, and Android.
19. Floor Plan Creator: Best App for creating digital house/room plans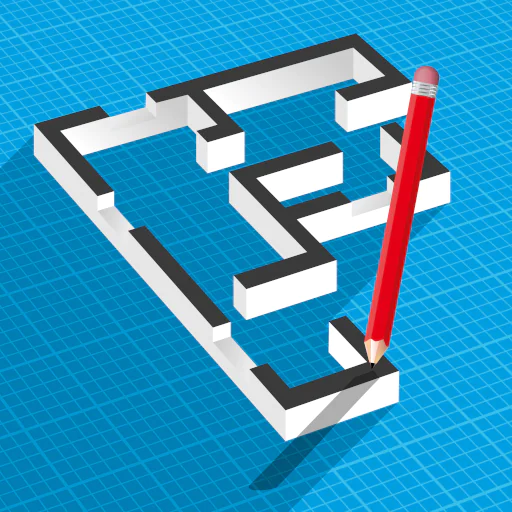 Floor Plan Creator is a free tool for creating digital plans on Android devices. In a simple way and without having to be an architect, with this floor planner, you can design your dream home or see if you can fit a piece of furniture in the available space. This app has a 4.2 rating with 10M downloads, so it's a very popular app among experts.
Floor plan creator is a free play store app for creating house or room plans easily without the need for any technical skills. By using this app you design your dream house & also able to see if you can fit your furniture in that available space.
Why Choose Floor Plan Creator:
Projects can have multiple floors with rooms of any shape (straight walls only).
Automatic calculation of room, walls, and level area; perimeter; counts of symbols.
S-Pen and mouse support.
3D tour mode.
Symbol library: doors, windows, furniture, electrical, fire survey.
User-defined dimension lines to show and modify distances and sizes.
Cloud synchronization to automatically backup and share plans between devices (paid).
Edit cloud-uploaded plans on https://floorplancreator.net on a computer or any mobile device.
Export as image, PDF, DXF, SVG.
20. Magic Plan: Best app for contractors
The magic plan also is a floor plan app. Using this app you can easily design your house, room & office by just using your phone. Using this app you can add furniture, windows, structures, plumbing, or household appliances to your house/office & rearrange them as per your need. Most popular app with 20M+ Installs & 4.1 Average ratings.
Why Choose Magic Plan:
MagicPlan can also help you estimate the cost of building a specific space or an entire home, so there is the best features contractor loves.
It has an easy-to-use interface, allowing you to measure and sketch interior plans in 2D & 3D.
easily add photos, 360° images, notes, customs forms, and markups to create structured reports that eliminate any risk of confusion.
If you prefer the video then you like this one,
FAQs about Free Interior, House & Room Design Apps
What are the best interior design software & app? 
There are a few different interior designs that are worth considering. Sketchup is a great option for those who want to create 3D models of their designs.
A floor planner is ideal for those who want to map out floor plans and ensure that everything fits together perfectly. And a smart draw is a great all-purpose design app that can be used for both 2D and 3D drawings.
Whichever app you choose, make sure that it's one that you feel comfortable using and that will give you the results you want.
What is the best rendering software for interior design?

When it comes to interior design, there are a lot of different rendering software programs out there. But which one is the best? That really depends on your specific needs and preferences.

If you're looking for a program that's easy to use and produces high-quality results, then SketchUp might be a good option for you. On the other hand, if you need something that's more versatile and offers more features, then Revit might be a better choice.

Ultimately, the best rendering software for interior design is the one that meets your unique needs and helps you create the designs you envision.
What is the best interior design app?
Homestyler is the best interior design app available on the play store & ios stores. This app has all features that you need to create an amazing interior design.

What are the best home design apps?
In 2022, here are the top 5 apps for interior designers Home Styler, Room Planner, Planner 5D, Homebyme & Housecreaft based on their features, ratings, and popularity.

What app do interior designers use?
Most interior designers use SketchUp software, Planner 5D & HomeStyler for creating interior designs. But that also depends on their needs, because there are multiple apps available today. Just check out our list above.
What is the best home design app for iPad?
For interior designing on an iPad, Homestyler is a wonderful app.
How to make 3D House plans for free?
For that, you can use the floor plan creator mobile app on your devices & start making your 3d house plans for free.

How can I design a room online for free?
For designing your room online for free there are multiple apps are available today like Homestyler, Home design 3D, & Planner 5D. By using these apps you can easily design your house for free like an interior design expert.

Final Thoughts:
While professional interior designers have the benefit of a trained eye and years of experience, there are now many free apps and software programs that can help you design your home's interior without any prior knowledge or training.
So whether you're starting from scratch or just looking for a little inspiration, check out some of the best free home interior design apps and software programs listed below.
And don't forget to share this post with your friends – they may be in need of a little help too! Which of these Interior Design Apps do you want to try first?