If you are an architect, then you know the importance of drafting software. Not only does it make your job easier, but it also allows you to create better designs.
There are many different drafting software programs available on the market, but not all of them are free.
In this blog post, we will discuss 14 of the best free drafting software programs for architects.
We will also provide a brief overview of each program and how it can benefit you!
What is drafting software and why do I need it?
Drafting software is a computer program that allows users to create 2D and 3D drawings. It is used by architects, engineers, and other professionals who need to create precise drawings.
Drafting software can be used to create both simple and complex drawings, and it offers a variety of features that make the drafting process easier and more efficient.
For example, many drafting programs include tools for creating dimensions and annotations, as well as for quickly changing the scale of a drawing.
In addition, drafting software often includes libraries of standard symbols that can be inserted into a drawing. Using drafting software can help to improve the accuracy and quality of your drawings, and it can also save you time.
The best free drafting software available (2022)
1.FreeCAD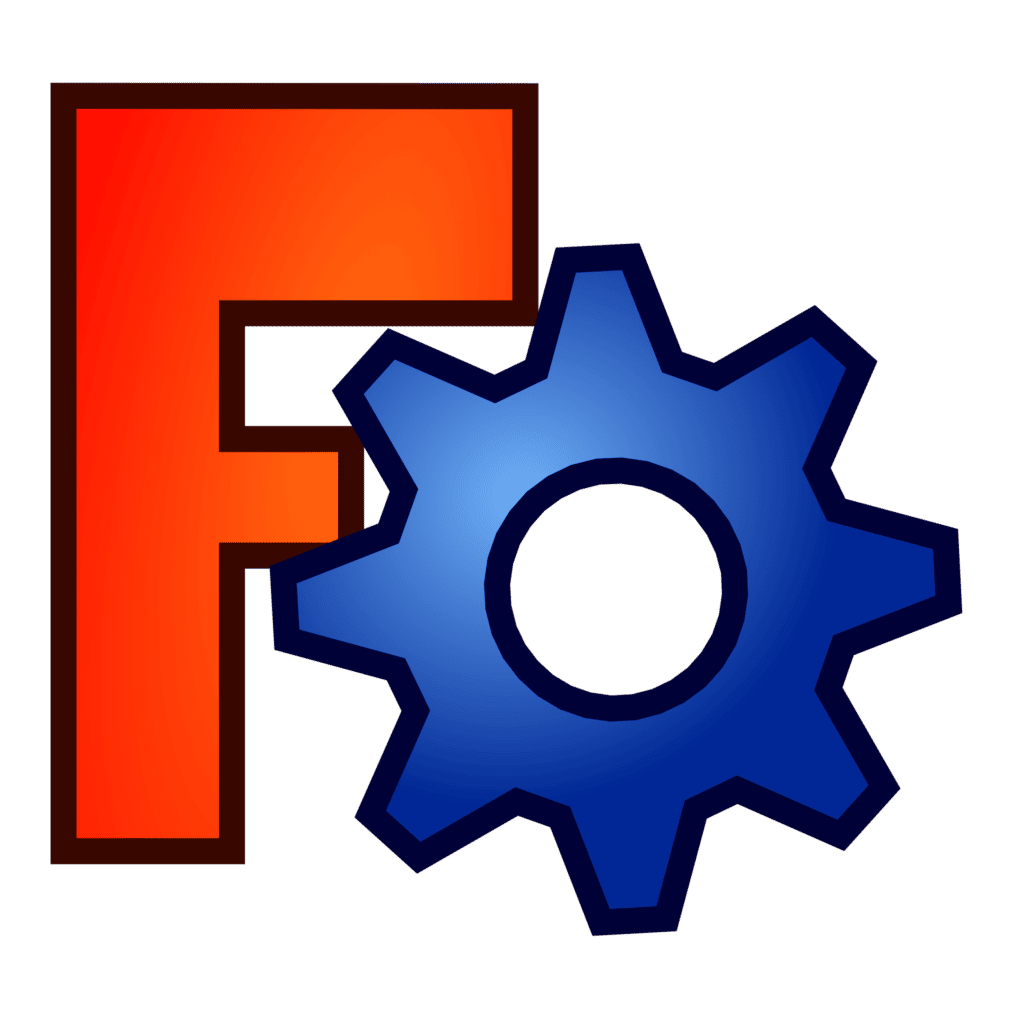 FreeCAD is great open-source CAD software that is perfect for those who are well-versed in the basics of CAD modeling.
The software has an extensive range of features and file formats that it supports, making it a great choice for both beginners and professionals.
The interface is also clear and simple, making it easy to use. One of the great things about FreeCAD is that it is constantly being updated and improved by a team of developers.
This means that you can always be confident that you are using the latest version of the software. Overall, FreeCAD is a great choice for anyone who needs a CAD software solution.
Sale
Bestseller No. 1
Bestseller No. 2
Sale
Bestseller No. 3
Bestseller No. 4
Sale
Bestseller No. 5
2.OpensCAD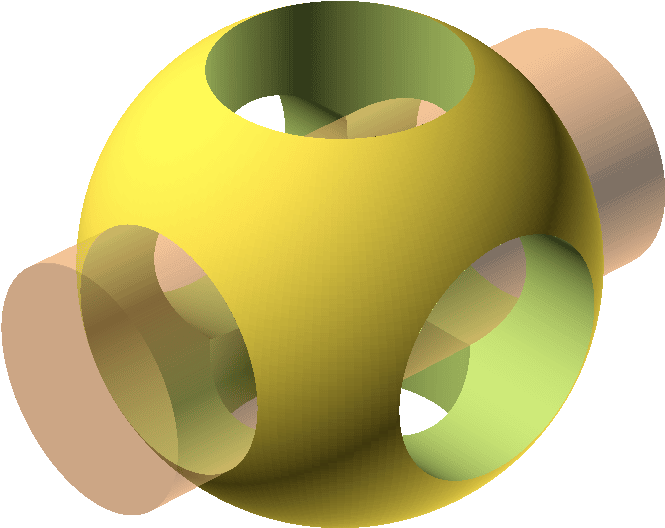 OpenSCAD is an open-source CAD for the parametric (not visual) creation of solid 3D objects. While it lacks the visual polish of other CAD programs, it more than makes up for it with an extensive level of documentation that can be very helpful for both newbies and future use of the program.
OpenSCAD is great free engineering drawing software that is available on various devices such as Windows, Linux, and macOS.
You can also work with drafting online directly on the official web resource without the need to download the program. Supports various file formats.
3. NanoCAD
NanoCAD is a free and easy-to-use drafting software that offers a wide range of features for both 2D and 3D design.
The software is similar to Autodesk products, but it is available for free and does not require a subscription.
You can expand the functionality of NanoCAD by purchasing plug-ins, but the basic software is already quite powerful. NanoCAD supports the most common formats of drawings and 3D models, so you can easily share your designs with others.
4. QCAD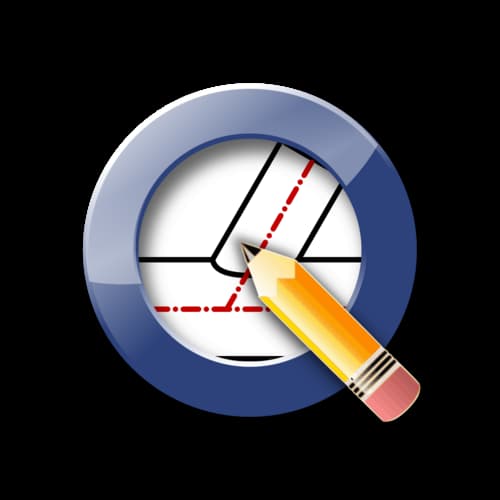 QCAD is a computer-aided design (CAD) system designed to create 2D drawings, plans, diagrams, and complex diagrams.
QCAD supports export to DFX, DWG, DGN, BMP, SVG, and PDF formats. QCAD has a huge library of ready-made objects, a set of various tools, CAD sources, etc.
Open-source CAD software also has about thirty font styles for text blocks. QCAD uses the default DXF format for saving and importing drawings, but the paid professional version also supports DWG.
QCAD is much more similar to AutoCAD software than any other free CAD software available.
These features make QCAD an essential tool for engineers, architects, designers, and anyone who needs to create 2D drawings, plans, or diagrams.
The software also includes a library of standard elements that can be customized to suit your needs. Overall, NanoCAD is an excellent choice for anyone looking for a powerful and user-friendly drafting program.
5. LibreCAD
LibreCAD is a free and open-source 2D drafting software that allows users to create various types of technical drawings, such as engineering plans, construction diagrams, and more.
LibreCAD is a modern and advanced app that offers a wide range of features and tools, making it a great alternative to paid packages like AutoCAD.
While LibreCAD is primarily designed for 2D drawings, it does support the DWG and DWF file formats (among others) and features its file format called DXF.
LibreCAD is available for Windows 10, macOS, and Linux, and there are many plugins available to extend its functionality even further.
6. ArchiCAD

ArchiCAD is a great drafting software for anyone looking to create 2D or 3D models, architectural renderings, or technical drawings. The software is designed specifically for architects, and it comes with a powerful 3D modeling environment and modern technology for working with objects.
The interface is intuitive and easy to use, and the software supports both Windows and macOS. ArchiCAD also has a focus on ease of use and ease of learning, making it a great choice for anyone new to drafting software.
Additionally, the software comes with an extensive library of materials and elements, making it one of the most complete drafting packages available.
7. AutoCAD

AutoCAD is a basic CAD system developed and supplied by Autodesk. It is the most widely used architectural drawing software in the world that allows you to design in both 2D and 3D environments.
With AutoCAD software, you can build 3D models, create and design 2D drawings, and much more. The program is generally used for manufacturing and architecture, but it also can be used for almost any type of drawing.
It supports Windows, macOS, and Linux. It works with three formats: DWF, DWG, and DXF. Ready-made layouts can be immediately printed on a 3D printer, exported to social networks, or sent by e-mail.
This architectural CAD software also has a user-friendly and intuitive interface and saves a lot of time. You can use this software to create both 2D and 3D drawings for any purpose. The software is available for free download on the internet.
8. Solid Edge
You can use solid edge for Solid modeling, and 2D and 3D drawings. As anyone in the product development field knows, having good computer-aided design software is essential.
A solid Edge is a great option because it improves every aspect of the product development process, from mechanical and electrical design to manufacturing and modeling.
Additionally, this free drafting software is easy to master – there is a training block with exercises built into the program. With Solid Edge, you also won't have to worry about losing your work if you're switching from another CAD system.
Overall, Solid Edge is a great choice for anyone looking for good CAD software.
9. ZBrushCoreMini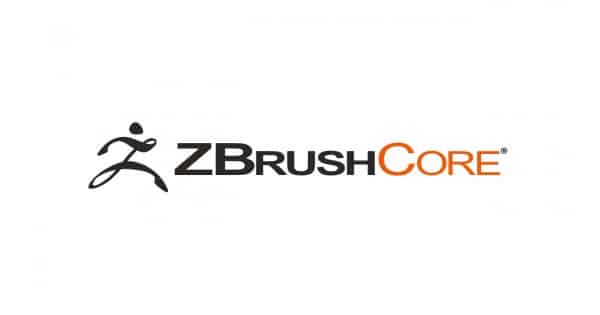 ZBrushCoreMini is powerful CAD software that you can use for 3D modeling and sculpting.
Available on both Windows and macOS, ZBrushCoreMini is a great choice for anyone looking for a simple, yet effective, tool for creating 3D models.
The software comes with a variety of preloaded materials that you can use to quickly design objects.
And, if you're looking for more advanced features, there are a variety of plug-ins that you can use to enhance the program's capabilities.
One of the only drawbacks of ZBrushCoreMini is that it's primarily focused on sculpting, so if you're looking for a more comprehensive CAD program, you may want to look elsewhere.
However, if all you need is a good sculpting program, ZBrushCoreMini is an excellent choice.
10. Fusion 360
When it comes to finding the best free CAD software, there are a few factors that you need to consider.
First of all, what type of CAD software do you need? If you are looking for a 3D CAD program, then Fusion 360 is an excellent option.
Not only is it free to use, but it is also very versatile and user-friendly. Another important factor to consider is the file types that you need to be able to import and export.
Fusion 360 can handle a wide range of file types, making it a very versatile CAD program. Finally, you should also consider the level of functionality that you need.
If you are a beginner, then Fusion 360's simple and user-friendly interface will be perfect for you. However, if you are a more experienced user, then you may find that Fusion 360's more advanced features are more suited to your needs.
Overall, Fusion 360 is an excellent free CAD software option for both professionals and beginners alike.
11.TinkerCAD
TinkerCAD is one of the best drafting apps for 2D and 3D Drafting.
The main advantage of this free CAD drawing software compared to other drafting programs is that it is presented as an online application and does not require installation on a computer.
Tinkercad's functionality allows you to create 3D models of any shape and complexity.
In addition, the editor's library contains numerous blanks for creating various shapes (technical details, symbols, geometric shapes), as well as other objects. It has an Online CAD tool.
The output of 3D files for printing allows you to create quite complex objects and the ability to create 2D SVG drawing integration with other Autodesk programs.
Thanks to all these factors, TinkerCAD can be recommended for use both by beginners in the field of 3D modeling and by more experienced professionals.
12. 3D Builder
3D Builder is a dedicated free 3D modeling and printing CAD software that is available for various Microsoft platforms.
With this free drafting tool, users can upload 3D models created by other users from the cloud for modification and 3D printing.
In addition, templates of finished models can be downloaded from various resources. This free CAD software also allows the user to scan objects and convert them into 3D files using the device's camera.
As a result, it simply takes a series of photographs of an object from multiple angles, and the images will be merged to recreate the object as a 3D model.
Consequently, 3D Builder is a powerful and easy-to-use free drafting tool that is perfect for hobbyists and professionals alike.
13. SolveSpace

If you're looking for a free drafting application that offers 2D and 3D modeling, SolveSpace is a great option.
This open parametric CAD system provides all the basic features you need for sketching, constraints, extrusions, and Boolean operations.
Plus, it allows you to export your models in STL format for 3D printing. SolveSpace is also unique in that it allows you to dynamically manipulate a model until it is fully constrained, both in 2D and 3D.
This can be very helpful when studying a model or looking for its best shape.
So if you're in the market for a free drafting app, be sure to check out SolveSpace.
14. DraftSight
DraftSight is a versatile 2D and 3D CAD solution for architects, engineers, and builders as well as professional CAD users, designers, educators, and hobbyists.
This user-friendly and easy-to-use computer drafting program is perfect for working with DWG files. With DraftSight, numerous functions are available to you.
You can easily, quickly, and efficiently create, edit, view, and annotate any 2D or 3D DWG file. This all-in-one free technical drawing software provides a fast transition from 2D drawing to 3D modeling. DraftSight even offers a free 30 days trial.
So if you're looking for a simple drafting software that is packed with features, then look no further than DraftSight.
Best Online Drafting Software
1.AutoCAD Web

Autodesk's AutoCAD is a great example of quality CAD software that is also available for free online.
The program offers all the basic features and commands needed for drafting, as well as the ability to open and edit DWG files.
With a simplified interface, AutoCAD Web is also great for beginners.
Plus, the online version of the software is available on mobile devices for added convenience.
Whether you're a seasoned professional or just getting started in the world of CAD, AutoCAD is a great option to consider
2.TinkerCAD

TinkerCAD is a great online CAD software for those who are looking for an easy-to-use yet powerful program.
With its simple drag-and-drop interface, Tinkercad is perfect for beginners who want to create 3D designs without any prior experience.
However, the program is also versatile enough for more experienced users who can take advantage of its advanced features.
One of the best things about TinkerCAD is that it has a large library of video tutorials which makes it easy to learn how to use the program.
In addition, TinkerCAD is also compatible with other CAD software which makes it easy to transfer data between programs.
Overall, TinkerCAD is a great choice for anyone who wants easy-to-use yet powerful online CAD software.
3.SelfCAD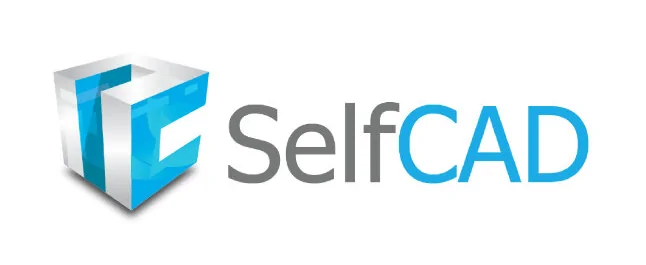 SelfCAD is a free online drafting tool that contains many features for the creation and modification of 3D models.
With this software, you can easily create complete elements for 3D printing.
The program has an extensive library of objects and parts that can be imported from other 3D design programs.
SelfCAD also includes step-by-step guides that are very useful in learning the software.
In addition, the program works both in the browser and in the cloud and is supported on Windows 7, 8, and 10, macOS, and Linux.
4. Sketchup Free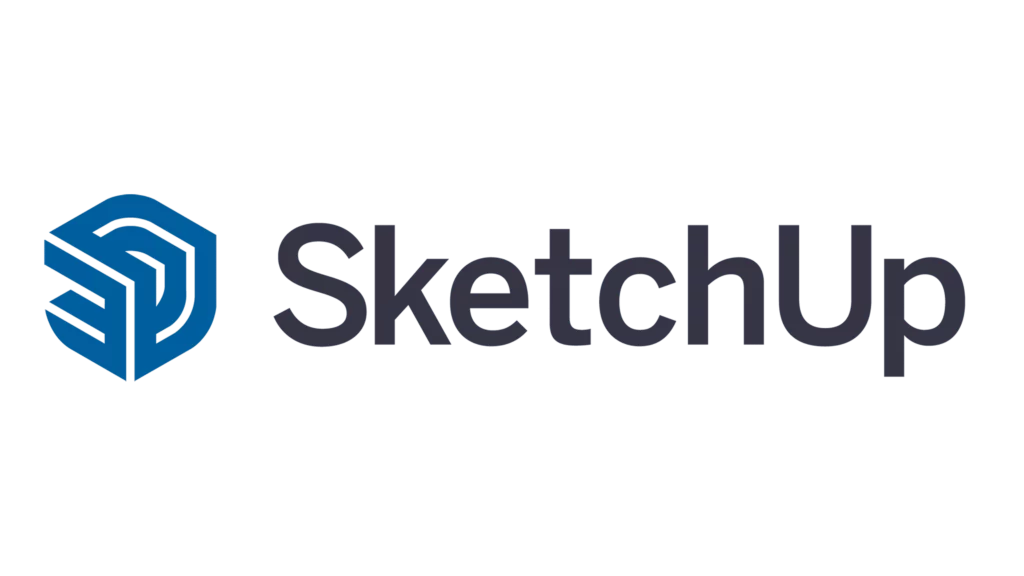 Sketchup Free is a great way to quickly create 3D models and render them. The software has an intuitive interface that makes it easy to navigate and create models.
The software also has a large collection of 3D models in the 3D Warehouse or uploaded by other users. The free CAD program is available through a browser on Windows as well as on macOS.
With Sketchup Free, you can create simple 3D printable models from scratch within the first few hours of learning.
You can also use Trimble Connect to post 3D models online, making it easy to access 3D designs remotely or collaborate with others.
Overall it is the best free online drafting software. Give it a try today!
5. Vectary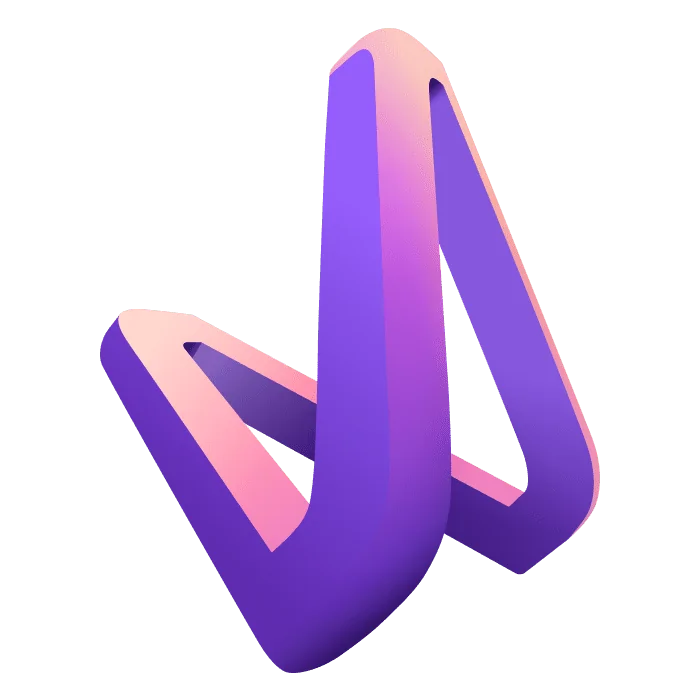 As someone who loves to tinker with the design, I was intrigued by Vectary's claim to be a "community platform where anyone can share and customize 3D models."
I decided to give it a try and was immediately impressed by the ease of use and the quality of the designs.
I was able to create a simple model within minutes, and was amazed at the level of detail I was able to achieve.
The ability to share and customize designs is also a great feature, as it allows for a level of collaboration that is simply not possible with traditional CAD programs.
Overall, Vectary is a great tool for anyone interested in 3D design, and I would highly recommend it to anyone looking for an easy-to-use and powerful CAD program.
Benefits of using a drafting software
1. Time-saving
One of the primary benefits of using drafting software is that it can save you a great deal of time. If you are working on a complex project, the software can help you quickly create accurate drawings. This can save you hours or even days of work, as you will not need to redraw your plans if something changes.
2. Increased accuracy
Another benefit of using drafting software is that it can help you to create more accurate drawings.
The software can help you to ensure that all of your dimensions are correct and that your drawings are to scale.
This is important for ensuring that your project turns out the way that you want it to.
3. Easier to make changes
If you need to make changes to your plans, it is much easier to do so if you are using drafting software.
You can simply make the changes to the software and then reprint your drawings. This is much simpler than having to redraw your entire plans by hand.
4. Professional appearance
If you are creating plans for a professional project, they must have a professional appearance. Drafting software can help you to create clean and professional-looking drawings that will impress your clients or customers.
5. Cost-effective
Another benefit of using drafting software is that it can be cost-effective. If you are working on a small project, you may be able to get by with a free or low-cost program.
For larger projects, there are many affordable options available that will still provide you with all of the features and functionality that you need.
Overall, there are many benefits to using drafting software. If you are working on any type of project that requires accurate drawings, the software
FAQ's
Is FreeCAD Totally Free?
Yes, FreeCAD is totally free. It is open-source software released under the GNU General Public License v2.0. FreeCAD runs on Linux, macOS, and Windows.
Is there a free alternative to AutoCAD?
There are a few free alternatives to AutoCAD, but none of them are as powerful or as versatile as AutoCAD. If you're looking for a free CAD program that can do basic drafting and design work, then try FreeCAD, DraftSight, OpensCAD & LibreCAD.
What is better FreeCAD or LibreCAD?
FreeCAD is better because it offers a wider range of features and tools. LibreCAD is a more basic program that is good for basic CAD tasks, while FreeCAD offers more options for advanced users.
Conclusion:
As you can see, there are a variety of great free drafting software programs available. While each has its own unique features and benefits, all of them provide quality results that can save you money.
Be sure to try out each one of our suggestions to find the perfect fit for your needs.
Once you've found the right software program for you, be sure to share it with your friends and followers on social media.
Thanks for reading!