There are many 3D architectural rendering software programs in the market, but which one is the best?
This blog post will compare 13 of the most popular programs and discuss their features.
We will also provide a buyer's guide to help you choose the right program for your needs.
So, whether you are a professional architect or just starting in 3D rendering, this post will be helpful to you!
Prefer the video, then check out
Here are the 13 Best 3D Architecture Rendering Software for you!
1. 3D Max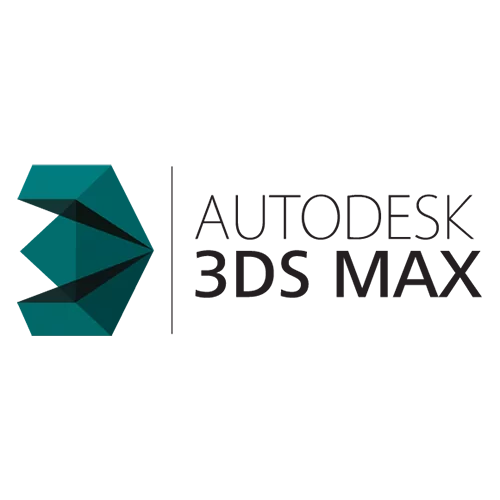 3ds Max is a widely-used and highly-regarded software for 3D modeling and animation. Designed for beginners and experienced users in mind, this powerful program offers incredible versatility and accessibility, making it the undisputed top choice for artists, designers, architects, and more.
Whether you are creating complex 3D models or detailed animations, 3ds Max has you covered.
With its user-friendly interface and easy-to-learn features, 3ds Max allows anyone to quickly get up and running on the platform.
It works seamlessly with two of the most prominent rendering systems on the market: V-Ray and Corona Render.
And thanks to its extensive library of pre-made components, objects, textures, lighting rigs, etc., it is also one of the complete rendering solutions available today.
Simply put, there is no other software that packs so much power into such an intuitive interface. So if you're looking for a tool that truly delivers the best possible results with minimal effort required from the user's end, look no further than 3ds Max.
Whatever your goals may be, when it comes to 3D architecture design or anything in between – this software has you covered!
Sale
Bestseller No. 2
Bestseller No. 3
2. V-Ray

V-Ray is a powerful 3D rendering solution that enables artists and designers to create photorealistic models and textures.
V-Ray is user-friendly and easy to use, making it the perfect tool for anyone who wants to create stunning 3D visuals.
With V-Ray, you can create models and textures that look exactly like real life, giving your work a professional edge.
Whether you're creating models for product design or animating characters for a video game, V-Ray will help you create the perfect visuals.
So if you're looking for a powerful yet user-friendly 3D rendering solution, look no further than V-Ray.
Wants to learn V-Ray In-depth, then Order this Kindle addition
3. Lumion 3D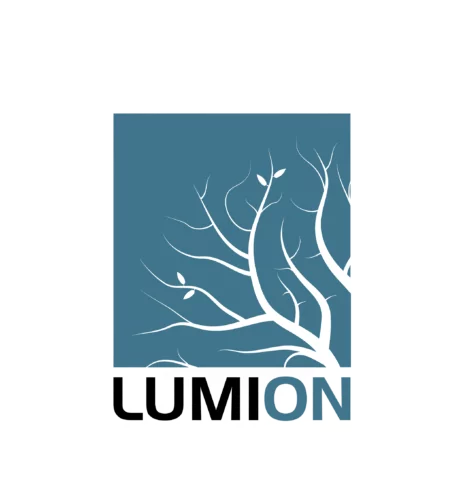 As an architect, you know that rendering software is essential for creating detailed and accurate models of proposed buildings. But with so many options on the market, it can be tough to choose the right one for your needs.
If you're looking for rendering software that is especially well-suited for exterior renderings, Lumion 3D is a great option. It's compatible with every other 3D rendering software on the market, making it incredibly useful.
Plus, Lumion has one of the best user interfaces of any rendering software out there, making it easy to use.
This 3D model rendering software includes an extensive library of materials, water, sky, grass, plants, trees, people, and other objects.
Plus, the Pro version offers additional features such as audio import for 2D backgrounds, real-time flight, and workflow.
So if you're in the market for new rendering software, be sure to check out Lumion 3D.
You May Also Like:
4. Maya

Maya is a 3D graphics and animation software that is used primarily by 3D designers and artists who create games, special effects, and images for cinema.
The program can simulate powerful explosions, realistic movement of clothes or hair, water surfaces with small waves, or the flight of a bullet – there are special tools and modules for this.
Maya has an intuitive interface that makes it easy to use for even the most novice of users.
The software also includes a vast library of pre-made models and animations that can be used to create complex scenes.
For these reasons, Maya is widely considered to be the best software for rendering 3D models, simulations, and animations.
5. SketchUP
SketchUp is a popular and powerful software tool for creating 3D models and architectural designs.
Whether you are an architect, landscape designer, woodworker, or construction professional, SketchUp enables you to easily create detailed 3D models of just about anything.
The program's intuitive interface makes it simple to quickly get up and running with the basics of 3D modeling, and its wide range of features makes it an indispensable tool for virtually any creative project that requires 3D modeling.
Beyond creating stunning visual representations of individual designs, SketchUp is also extremely useful for creating realistic renderings of an entire architectural project.
With its advanced features like camera angles, scene lighting controls, textures, and projections, SketchUp can help you take your design ideas from conception all the way through to finished construction with amazing realism.
Whether you are planning the interior layout of a building or designing an impressive exterior facade, there is no doubt that SketchUp is a fantastic tool for getting your creative vision off the ground.
So if you're looking for a straightforward yet powerful 3D modeling package for your projects, big or small, give SketchUp a try today! You'll be amazed at how easy it is to use this versatile piece of software to bring your creativity to life.
Read & Master the Sketchup:
6. Corona Renderer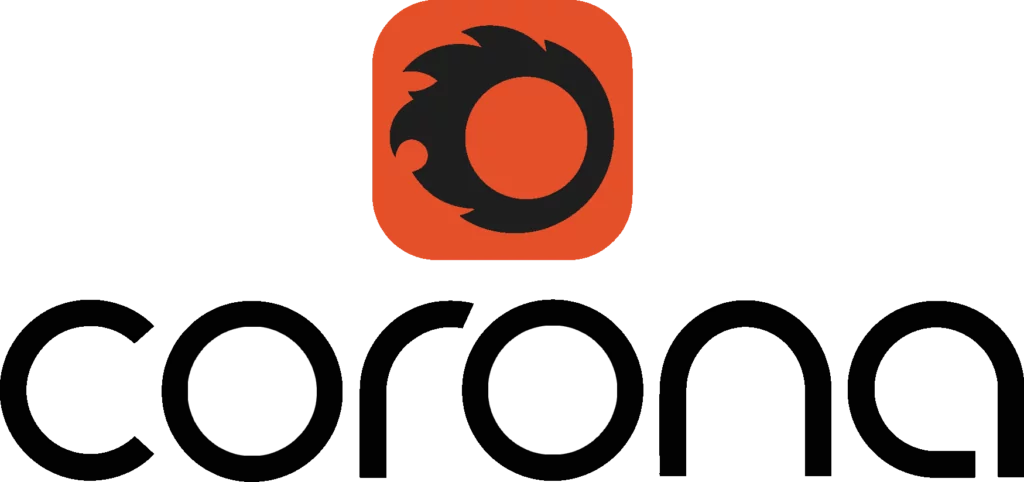 Compared with more established 3D architectural rendering software like 3ds Max or V-Ray, Corona Render is a relatively new player in the field. Despite its youth, however, this powerful piece of software has much to offer.
With deep integration into 3ds Max, Corona Render makes it easy to work with complex 3D models, giving artists and designers more freedom to create the kind of visuals they need for their projects.
What's more, Corona Render is highly flexible when it comes to rendering settings, allowing users to control everything from lighting effects to materials and even camera settings.
And because it produces gorgeous final renders with minimal fuss, this innovative program is truly a dream come true for any artist or designer looking for reliable and efficient technology that delivers results!
So if you're searching for a cutting-edge 3D architectural rendering solution that promises great flexibility and efficiency, then look no further than Corona Render. You won't regret your choice!
7. Blender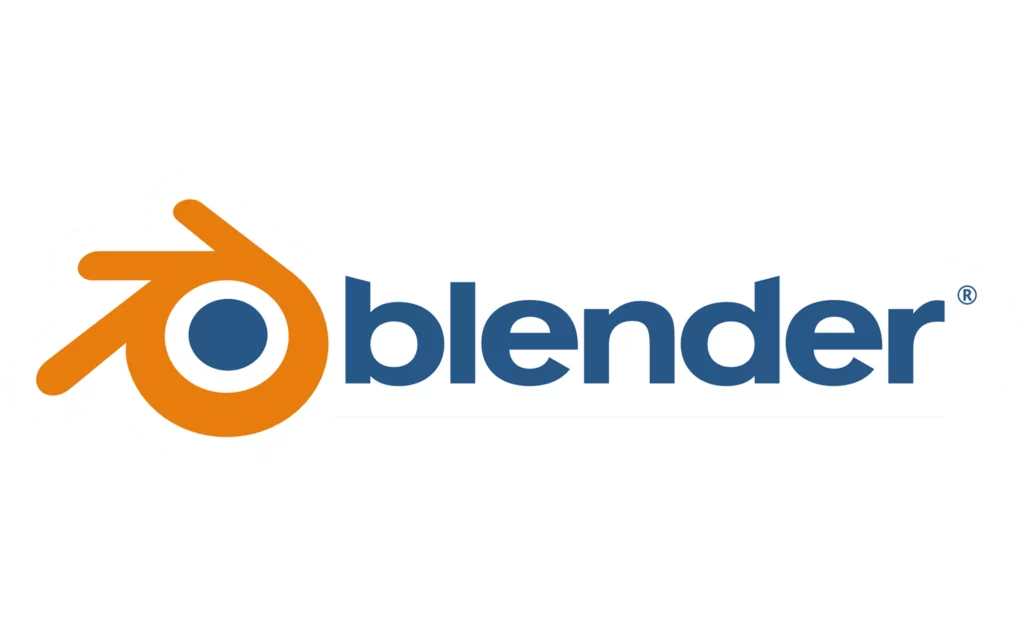 A blender is a 3D computer graphics software program used for creating animated films, visual effects, art, 3D printed models, motion graphics, interactive 3D applications, and video games.
Blender is open-source software built by an international community of volunteers. It is cross-platform and runs equally well on Windows, macOS, and Linux.
The software is continually updated with the latest features and improvements. Blender has a large and active online user community that can help you master all the features in hours.
The community also provides valuable feedback to the developers to help make the software even better.
8. Cinema 4D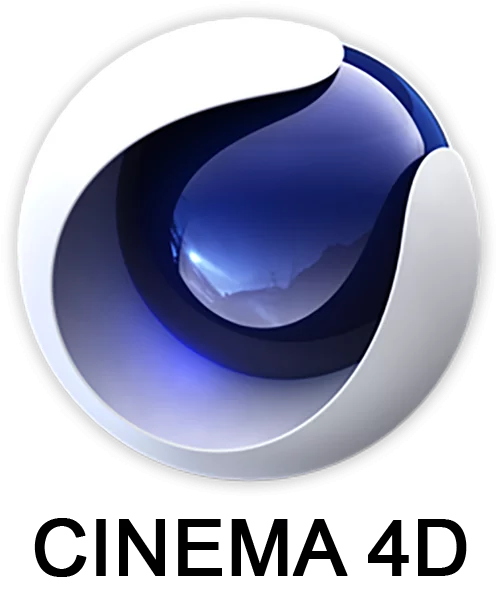 When it comes to software for rendering three-dimensional models, Cinema 4D is tough to beat. Not only does it offer a robust set of features for drawing, sculpting, and modeling, but it also allows users to create complex compositions and animations.
Additionally, Cinema 4D is capable of high-quality rendering, making it an ideal choice for architects and other design professionals.
And because it offers both realistic and abstract shading options, Cinema 4D is suitable for a wide range of projects. With four different versions (Studio, Broadcast, Visualize, and Prime) available for purchase, there's sure to be a Cinema 4D package that meets your needs.
9. Maxwell
Maxwell is an open-source render engine that is free to download and use. It was originally developed for professionals in the architecture and design industries, but it has since been adopted by a wider range of users, including 3D artists and hobbyists.
Maxwell is known for its high-quality renders, but it can be slow to render complex scenes. Despite its shortcomings, Maxwell remains a popular choice for those looking for a powerful and affordable render engine.
10. Octane Render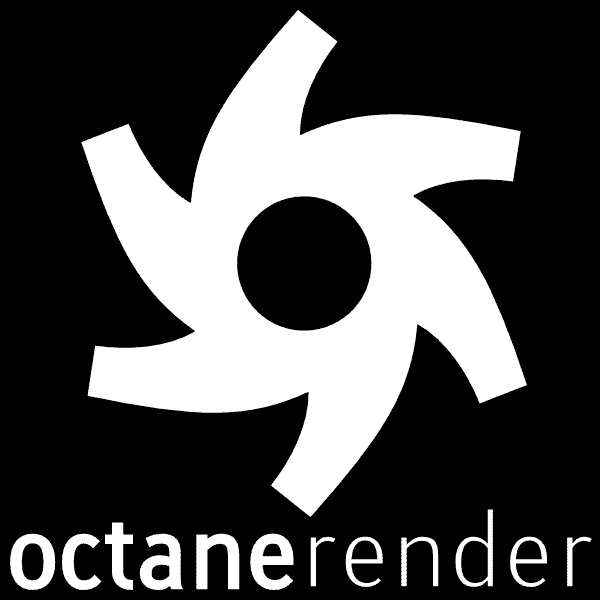 Octane Render is one of the fastest rendering software available. It can take advantage of Nvidia graphics cards (GPU) to handle complex problems.
Nvidia RTX platform helps Octane Render break through the limits of conventional rendering, delivering real-time photorealistic results that are indistinguishable from ray tracing. OctaneRender is used in major motion pictures, product design, and architectural visualizations.
Because OctaneRender can fully utilize all types of GPUs, it delivers stunning visuals in a fraction of the time of traditional CPU-based renderers. As a result, Octane Render is one of the fastest and most flexible rendering solutions available.
11. Autodesk Revit

Autodesk Revit is one of the most recognized names in 3D modeling software. Used by architects, engineers, and construction professionals around the world, Revit offers an array of models and textures to choose from, as well as a variety of features and tools to help you create the perfect design.
While Revit can be used for a variety of purposes, it is most commonly used for creating architectural designs. Whether you're working on a new home or office building, Revit can help you bring your vision to life.
With its powerful modeling capabilities, Revit is the perfect tool for creating detailed 3D models of your designs.
12. ZBrush
ZBrush is a powerful and versatile program that makes it easy to sculpt 3D models with incredible realism. Whether you are creating realistic figures of people, animals, or other objects, ZBrush gives you the tools you need to bring your designs to life.
In addition to its powerful modeling features, ZBrush also allows users to texture their creations and add realistic details like skin textures and clothing folds.
And once you have finished sculpting your model, the program makes it simple to export your design for use in other animation packages.
Whether you are working professionally in the advertising industry or creating 3D prototypes for fun, ZBrush is a must-have tool for anyone interested in 3D design.
With its intuitive interface and wide range of features, ZBrush makes it possible for designers of all skill levels to build breathtakingly lifelike models that stand out from the crowd.
So if you want to take your own designs to the next level, then look no further than ZBrush!
13. Artlantis
Artlantis is a fabulous 3D rendering software that offers lighting features, 360° panoramas, VR support, and still image options. It's perfect for creating stunning visualizations of architectural exteriors and interiors.
The software's advanced lighting engine lets you easily create realistic lightmaps, while the panorama feature allows you to create 360° views of your scene.
Artlantis also supports virtual reality headsets, so you can immerse yourself in your renderings. And if you're looking for high-quality still images, Artlantis has you covered there too.
Thanks to its powerful rendering engine, Artlantis produces beautiful photos that are perfect for print or web use.
So whatever your needs, Artlantis is sure.
You May Also Like:
Bestseller No. 1
Bestseller No. 2
Sale
Bestseller No. 3
Bestseller No. 4
Sale
Bestseller No. 5
Bestseller No. 6
Bestseller No. 8
Bestseller No. 10
FAQs about 3D Architecture Rendering Software
What is the best rendering software for architecture?

There is no single best rendering software for architecture. Different programs have different strengths and weaknesses, and the best choice for any given project will depend on a variety of factors.

Some of the most popular rendering software programs used by architects include 3ds Max, V-Ray, and SketchUp. Each of these programs has its own tools and features that can be used to create realistic or idealized images of structures.

The best way to determine which program is right for a particular project is to experiment with each one to see which produces the results that are desired.'
What software do professional architects use?

Professional architects use a variety of software programs to help them design builds. One of the most popular programs is called AutoCAD. This program allows architects to create 2D and 3D drawings of their designs.

Other popular programs used by architects include SketchUp, Revit, and Rhino. These programs are all slightly different, but they all allow architects to create detailed drawings and models of their designs.

In addition, many architects also use visualization software such as V-Ray to generate realistic images of their buildings.

This can be helpful for presenting designs to clients or for gaining a better understanding of how the finished building will look.
What is 3d rendering software?

3D rendering software is used to create three-dimensional images from a computer model. The software can be used to create still images or animations.
In order to create a realistic image, the software Must take into account the laws of light and shadow.

Rendering software often includes a library of preset materials, such as wood, metal, and glass that can be applied to the model.

The color of the light can also be adjusted to create different effects. 3D rendering software is an essential tool for architects, product designers, and anyone who needs to create three-dimensional images.
Which software is best for 3d modeling?

There is a lot of software out there for 3D modeling, and it can be tough to know which one is right for you. If you're just starting out, you might want to try a program like Blender or SketchUp, which are both free and relatively user-friendly.

If you're looking for something more powerful, you might want to invest in a program like 3ds Max or Maya. But ultimately, the best software for 3D modeling is the one that meets your specific needs.

So take some time to explore different programs and see which one feels right for you. Whichever software you choose, happy modeling!
What does blender software do?

When it comes to 3D modeling, rendering, and animation, Blender is a powerhouse of a program. Its comprehensive set of tools can be used to create almost any type of 3D content, from simple models to complex animations.

And while it is free and open-source software, it is nonetheless just as capable as many of the paid alternatives. With its flexible interface and customizable hotkeys, Blender can be adapted to suit the needs of any user.

Whether you're a beginner or a seasoned pro, Blender is an excellent choice for all your 3D needs.

Final Thoughts:
That's it for our roundup of the ten best 3d architectural rendering software programs on the market today.
We hope you found this list helpful and that it gave you a good starting point for finding the right program for your needs.
Let us know in the comments which program you ended up choosing and how you like it. Thanks for reading!